Parenting teenagers can be both rewarding and challenging, and at times, the strategies we've employed may not yield the desired results. But seeking professional help doesn't signify failure as a parent; rather, it showcases your dedication to your child's well-being.
Keep reading to explore the signs that indicate it's time to reach out for assistance, discuss the benefits of seeking help, and provide innovative ways to encourage your loved one. Remember, you are not alone on this journey, and embracing the idea of professional support can lead to positive outcomes for both you and your teenager.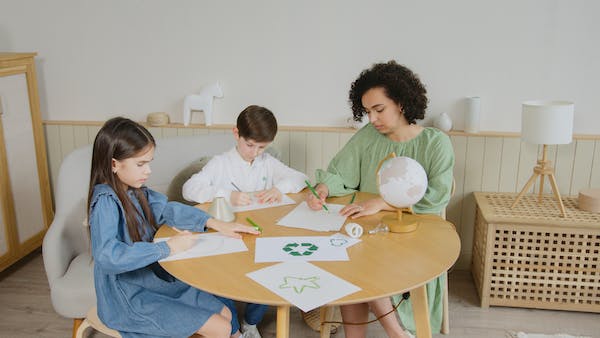 As parents, we invest significant effort in guiding our teenagers through life's challenges, but sometimes, our approaches need reinforcement. Certain signs may indicate that your current strategies aren't working as effectively as before. Persistent behavioral changes like withdrawal from family and friends, declining academic performance, sudden mood swings, or unexplained anger might be red flags that require additional support. Substance abuse and addiction issues, an inability to cope with stress, and self-harm or suicidal thoughts also demand immediate attention. Moreover, excessive screen time and digital dependency can adversely affect your teenager's mental health. If you notice any of these signs, it might be time to consider seeking professional help.
Recognizing the need for professional help is a brave and empowering step, acknowledging that your current strategies may not be enough. Seeking assistance from mental health professionals offers expert guidance, an objective perspective, emotional support, and tailored treatment plans. Remember, it's okay to reach out for help, and doing so doesn't diminish your efforts as a parent. On the contrary, it demonstrates your commitment to ensuring your teenager's well-being and growth.
Also Read: Cryptocurrency Investment Tips for Teenagers to Make Profitable Investments
Approaching your teenager about seeking professional help can be daunting, but innovative approaches can make this conversation more comfortable. Encourage creative expression through art, music, or writing as a way for your teenager to open up about their emotions and concerns. Engaging in outdoor activities and spending time in nature can foster open communication. Consider attending life skills workshops together to bond and empower your teenager with essential life tools. Volunteering and community service can help your teenager develop empathy and perspective, making them more open to seeking help as a form of personal growth. Narrative therapy techniques, such as writing or storytelling, can offer valuable insights into your teenager's emotions and experiences. Adventure therapy, like wilderness trips or team-building exercises, can be an avenue to discuss seeking professional help.
When you decide to seek professional help, it's crucial to find the right support for your teenager's needs. Research local therapists, counselors, or support groups specialized in adolescent mental health. Involve your teenager in the decision-making process to ensure they feel comfortable with the chosen professional. Check the credentials and experience of potential professionals, and assess their approach to therapy to find the best fit for your teenager's personality and needs. Choose a professional who values confidentiality and creates a safe space for your teenager to share their feelings.
Taking the step to seek professional help is an empowering decision, but it's just the beginning of a transformative journey. Be patient and understanding with the recovery and personal growth process. Maintain healthy boundaries between providing support and allowing your teenager space to work through their issues. Remember to take care of yourself emotionally and physically so you can be a better source of support for your teenager. Celebrate the small victories and progress your teenager makes along their journey.
Also Read: Caring for Your Teenager's Wellness
Break the stigma around seeking professional support and show your teenager that it's okay to ask for help. Seeking professional assistance is an act of strength and love, demonstrating your commitment to your teenager's well-being. You are not alone in this endeavor, and with the right support, both you and your teenager can look forward to a brighter and more promising future. Consider the possibility of an adolescent rehab center in a beautiful location like California, Miami, or another inspiring place as a motivating environment for your teenager's healing process. Embrace hope for the future, and let your teenager know that you are there to support them every step of the way. Together, you can overcome challenges and pave the way for a positive and empowered future.