Rotterdam, a vibrant city in the Netherlands, is a cyclist's paradise with its well-connected cycle lanes, stunning architecture, and a wealth of attractions.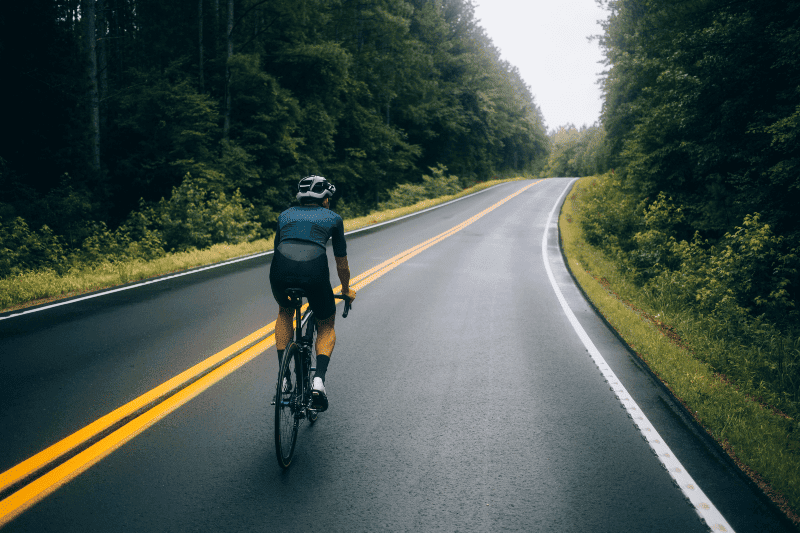 If you're an international cyclist planning to visit Rotterdam, here are some key points to help you make the most of your cycling experience.
Cycling Infrastructure
Rotterdam is renowned for its excellent cycling infrastructure. The city boasts an extensive network of dedicated cycle lanes, making it safe and convenient to explore on two wheels. From the moment you arrive, you'll find plenty of bike rental shops, allowing you to rent a bicycle for your stay easily. The city's cycling infrastructure is well-maintained and clearly marked, ensuring a smooth and enjoyable ride.
Luggage storage in Rotterdam makes it easy to drop your bags and hit the road any time! Don't forget to bring a good-quality lock to secure your bike when making stops along the way.
Iconic Landmarks
Rotterdam is a city of architectural marvels, and cycling is the ideal way to admire its iconic landmarks. Start your journey by pedaling through the futuristic Markthal, a stunning horseshoe-shaped market hall. From there, head to the Cube Houses, a collection of tilted, interconnected buildings defying convention.
The Erasmus Bridge is another must-see, offering panoramic views of the city's skyline. For an unconventional experience, don't miss the Floating Pavilion, an innovative sustainable structure floating on the water. Cycling allows you to take in these sights at your own pace, stopping whenever you like to capture memorable photos.
Also Read: How to Combine Travel and Teaching?
Cultural Hotspots
Rotterdam is a hub of cultural activities and boasts a range of museums, galleries, and cultural hotspots. You can easily explore these gems with your bicycle while enjoying the city's vibrant atmosphere. Make a stop at the Museum Boijmans Van Beuningen, home to an impressive collection of artworks spanning centuries. The Kunsthal Rotterdam is another notable destination, featuring rotating exhibitions of contemporary art. To delve into the city's maritime history, visit the Maritime Museum, where you can learn about Rotterdam's past as a bustling port. Cycling between these cultural attractions allows you to immerse yourself in the city's rich heritage.
Green Spaces and Parks
Rotterdam offers a variety of green spaces and parks, providing cyclists with tranquil escapes from the urban buzz. The Kralingse Bos, a large park surrounding a lake, is a favorite among locals for outdoor activities and picnics. 
For a more expansive natural experience, head to the Rotterdam Zoo, where you can cycle through the expansive Blijdorp Zoo grounds. The atmosphere of Euromast Park (appropriately located around the iconic Euromast tower) offers a scenic spot to relax and enjoy breathtaking views of the city. Cycling through these green areas lets you enjoy the serenity of nature within the bustling city.
Food and Drink
Rotterdam's diverse culinary scene is best explored by bike. The city is home to an array of cafes, restaurants, and food markets, offering a wide range of international cuisines. Stop by the bustling Markthal to sample local delicacies and fresh produce. The Fenix Food Factory, a former warehouse turned food hall, is another must-visit destination. 
Here, you can indulge in artisanal cheeses, craft beers, and other gastronomic delights. Don't forget to try the local specialty, bitterballen, a deep-fried snack perfect for refueling during your cycling adventure. With your bicycle, you have the freedom to navigate the city's culinary scene at your own pace, discovering hidden gems along the way.
Cycling Events and Tours
Rotterdam hosts various cycling events and tours throughout the year, providing an exciting opportunity to immerse yourself in the city's cycling culture. Join the Rotterdam Bicycle Tour, a guided excursion that takes you through the city's highlights while providing historical and cultural insights.
If you're an avid cyclist seeking a challenge, consider participating in the Rotterdam Marathon, a thrilling race that helps you experience the city's energetic atmosphere firsthand. Keep an eye on the local event calendar to make the most of your visit and potentially participate in cycling-related activities.
Waterfront Cycling
Rotterdam's waterfront is a scenic area that should not be missed. Ride along the Maas River, enjoying picturesque views of the city skyline and the charming nearby harbors. Next, explore the historic Delfshaven district, known for its old-world charm and picturesque canals.
The Wilhelminapier, located on the south bank of the Maas, offers a mix of modern architecture, trendy restaurants, and vibrant cultural spaces. Cycling along the waterfront provides a refreshing and captivating experience, connecting you to Rotterdam's maritime heritage and contemporary urban development.
Also Read: 20 Tips to Stay Healthy While Traveling: Your Ultimate Guide
Pedal Into Rotterdam's Splendor
Whether exploring the city's architectural wonders, savoring culinary delights, or venturing into neighboring towns, Rotterdam offers a world-class cycling experience catering to international cyclists of all levels. So, hop on your bike, embrace the cycling culture, and discover the vibrant and dynamic city of Rotterdam in a truly unique way.