Are you planning on having an amazing Halloween party this year? After all, Halloween is known as one of the best holidays of the year to celebrate!
With Halloween parties becoming popular, you mustn't make costly mistakes. For example, you don't want to make a Halloween cake that isn't edible or spend a bunch of money on Halloween props you can't turn into decorations.
With that in mind, this article takes a look at some chic and classy Halloween decorations you can use to wow your guests. Continue reading to learn more!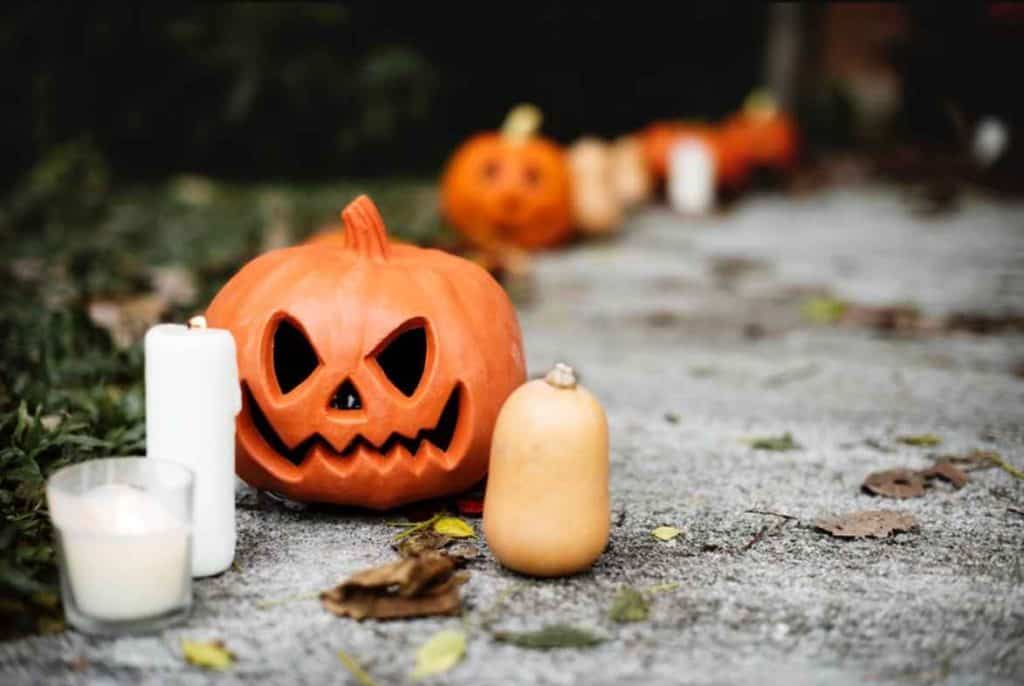 1. Elegant Black and Gold Pumpkins
One must-have item for a sophisticated yet spooky look is an elegant black and gold pumpkin. These pumpkins add a touch of glamour to any space, whether they are placed on a front porch or as a centerpiece on a dining table.
The combination of black and gold exudes a sense of luxury and elegance, perfect for those who want a more refined approach to their indoor Halloween decor. With their sleek design and sophisticated color scheme, these pumpkins are sure to elevate your spooky decorations to the next level.
Also Read: Want to be a Halloween Dinosaur? Here is How
2. Sophisticated Wreaths
Halloween is a time for chic and classy decorations, and a sophisticated wreath is a perfect addition to any front door or mantel. These sophisticated wreaths are a far cry from the traditional black and orange plastic ones seen in the past.
With elegant touches such as ornate ribbons, dried flowers, and fall foliage, they add a touch of refinement to any front door or mantel. These wreaths are not only aesthetically pleasing but also show a level of thought and creativity in DIY Halloween decorations that are sure to impress any Halloween party guests.
3. Ghostly Balloon Arch
One must-have piece is the ghostly balloon arch. Create a mystifying entrance with a whimsical arch of white, silver, and black balloons adorned with beautiful ghosts. This eye-catching decor piece will set the stage for a spooky and stylish celebration.
Perfect for adult and family parties alike, the ghostly balloon arch adds a touch of elegance and whimsy to your Halloween decor. Whether you're hosting a costume party or want to impress your trick-or-treaters, this unique decoration is sure to be a hauntingly memorable addition to your home.
4. Elegant Skeletons
Adding elegant skeletons to your Halloween decor will bring a touch of sophistication to your home. These skeletons, adorned with intricate lace and glitter details, exude a sense of luxury and add a unique twist to the traditional spooky aesthetic.
They can be placed as centerpieces on your dining table or incorporated into your mantel display for a beautiful look. So, don't be afraid to step out of the box this year and embrace the elegance and charm of these chic Halloween decorations.
To add to all these ideas, you may explore more resources or find more fun and exciting halloween decorations at lesera.com.
Also Read: 5 Things To Know Before Redecorating Your Kitchen
Discover More Classy Halloween Decorations
Adding chic and classy Halloween decorations to your home this year will elevate your celebrations to a whole new level. With a mix of elegant and spooky elements, you can create a stylish and sophisticated ambiance that will impress your guests.
So don't wait any longer; start shopping for your must-have decorations and make this Halloween unforgettable!
Did you find this article helpful? If so, check out the rest of our site for more informative content.