Are you thinking about remodeling your kitchen? Taking on a kitchen renovation can create the beautiful, functional kitchen of your dreams.
However, remodeling a kitchen is a big job. You have to plan everything and end it in the proper amount of time. You also need to do it all without wrecking your house.
So, how long does it take to renovate a kitchen? This is an important thing to know before you get started.
That's why we put together this quick guide to help you understand the basics of kitchen remodeling.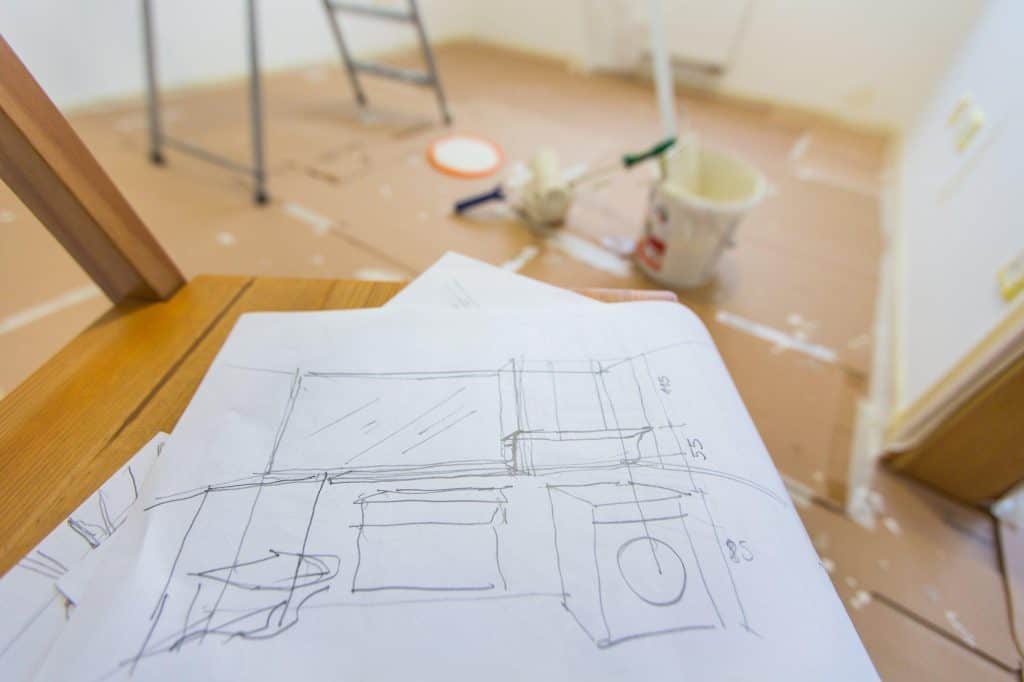 Scope of Work
The extent of the renovation is a major determinant of the timeline. A minor kitchen facelift, such as updating cabinets and countertops, may take a few weeks. In contrast, a full-scale renovation involving structural changes, electrical and plumbing work, and custom cabinetry can take several months.
Also Read: What Are the Best Kitchen and Bath Remodeling Tips?
Size of the Kitchen
Larger kitchens generally require more time to renovate compared to smaller ones. This is because there is a larger amount of square footage to be worked on, including the floor area and wall space.
The amount of time it takes will also depend on the extent of the renovation, such as whether it includes a complete overhaul or just minor updates. A complete kitchen renovation could take anywhere from 4-6 weeks on average, while smaller updates may only take a couple of weeks.
Design Complexity
The timeline for renovating a kitchen can vary greatly depending on various factors, such as the design complexity. On average, a kitchen renovation can take anywhere from 4-6 weeks. However, if the design includes elaborate details, custom features, and unique materials, it may extend the timeline.
This is because these elements often require more time and attention to ensure they are executed perfectly. The level of customization and detail can also affect the timeline, as these designs may require special orders and longer installation processes.
Permitting and Approvals
Depending on the regulations of the area, obtaining permits for structural changes or major renovations can add a significant amount of time to the project. Delays in permit approval can also slow down progress and extend the renovation timeline. Therefore, it is important to factor in potential delays in permitting and approvals when planning a beautiful kitchen renovation to ensure a smoother and more efficient process.
Homeowner's Involvement
If the homeowner is prompt in making design choices and addressing any issues that may arise, the project can stay on track and potentially even be completed sooner. On the other hand, if there is a lack of involvement or delay in decision-making, the timeline for the renovation can be significantly extended.
At the same time, the homeowner is responsible for the right fixtures, furniture, and appliance choices. If there's a delay in the ordering, it will also affect the completion of the project. Say, for example, you are ordering appliances through Express Appliance outlet in Boise, ID — make sure you order it way ahead of time.
Ultimately, the homeowner's level of involvement in designing a kitchen, furnishing, and communication with the contractor plays a crucial role in the overall timeline of the kitchen renovation process.
Also Read: My Kitchen Faucet is Leaking at Base! What Now?
So, How Long Does It Take to Renovate a Kitchen?
We hope you got your answers about "how long does it take to renovate a kitchen"? The time it takes to renovate a kitchen on average can vary greatly depending on various factors.
However, proper planning and hiring a skilled contractor can help expedite the process and ensure a successful and timely completion. So don't hesitate to reach out to professionals now!
Visit our blog for more reads!