Do you know which of the two fall protection systems is right for your job?
As the leading cause of work-related deaths, falls should never be taken lightly. This is why many construction and industrial companies use fall protection systems for their employees.
What you might not know is that there are two types of fall protection systems: active and passive. Active systems are more complex and more expensive to install.
Keep reading to learn the differences between active and passive fall protection systems!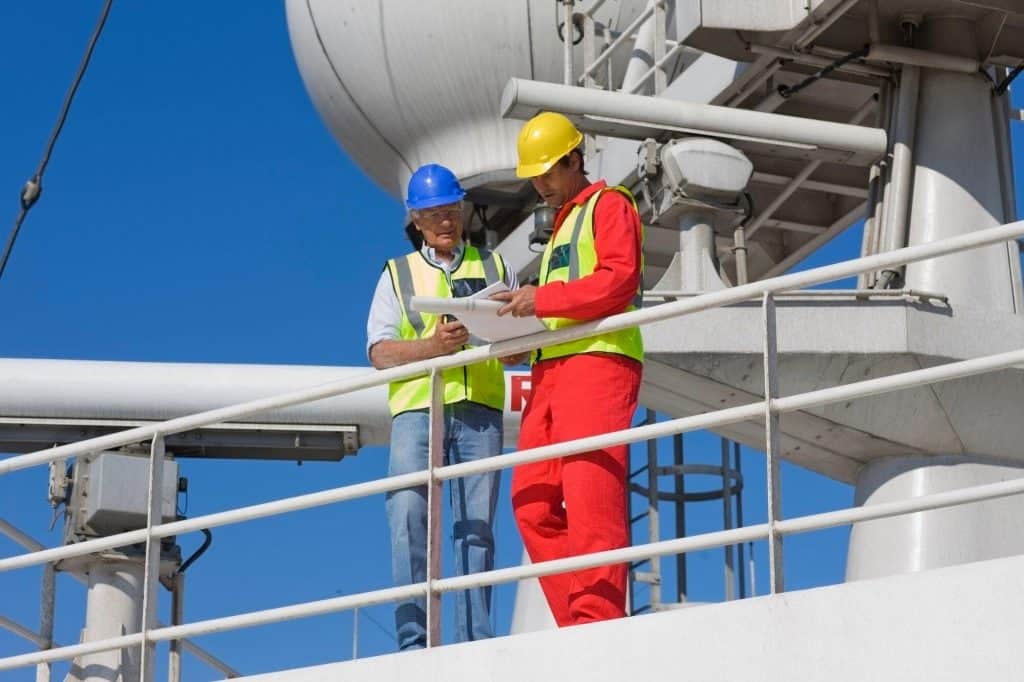 Understanding Fall Protection Systems
When it comes to safeguarding workers at heights, Fall Protection Systems are an absolute must. These systems are like a safety net, ensuring that if something goes wrong, there's a backup plan to prevent a disastrous fall. Understanding the basics of these systems is crucial, especially if you work in industries where heights are a part of the job.
Also Read: What You Need to Know about Shingle Replacement?
What is an Active and Passive Fall Protection System?
Two primary types of fall protection systems are active and passive. But what do these terms mean?
Active Fall Protection System
Let's start with the active fall protection system. Think of it as your buddy, always ready to catch you in case you slip or lose balance.
Active systems involve mechanisms that engage when a fall is detected. One common example is a safety harness attached to a retractable lanyard. If you start to fall, the mechanism activates, arresting your fall and keeping you from hitting the ground.
Active systems need some level of user involvement. Workers need to wear the appropriate gear and be trained in how to use it effectively. These systems are great for tasks that involve constant movement and working at various heights, like construction or window cleaning.
Passive Fall Protection System
Now, let's talk about passive fall protection systems. These systems are like a safety net that's always there, even if you forget to put on your harness. Passive systems don't rely on user interaction to work; instead, they're designed to prevent falls from occurring in the first place.
One common example of passive protection is guardrails. These sturdy barriers are placed around the edges of elevated work areas, creating a physical barrier that prevents workers from accidentally stepping off the edge.
Another example is safety nets that are installed below work areas. If a worker falls, the net catches them, reducing the risk of injury.
Passive systems are ideal for scenarios where workers spend more time in one place, such as on rooftops or elevated platforms. They provide continuous protection without the need for workers to engage in safety mechanisms.
The Pros and Cons of Active Fall Protection Systems
Let's explore the consequences, both good and bad of using an active fall protection system. Make an informed decision before your next outdoor excursion.
The Pros
One significant advantage of active fall protection systems is their immediate response to a fall. When a worker slips or falls, the system kicks into action, minimizing the free fall distance and reducing the impact on the worker's body. This quick response can lower the risk of injury.
Active systems also allow for more flexibility and mobility on the job site. Workers can move around freely while being connected to a lifeline or anchor point, enabling them to perform their tasks.
The Cons
On the downside, active fall protection systems need regular inspections and maintenance to ensure they function correctly. Any wear and tear or damage to the equipment can compromise safety. Additionally, workers need proper training to use active systems, and their compliance is crucial for the system to work as intended.
Another limitation of active systems is that they can create a false sense of security. Workers may be tempted to take risks because they feel protected by their gear, which can lead to construction accidents if precautions are not followed.
The Pros and Cons of Passive Fall Protection Systems
Now, we will explore the advantages and disadvantages of passive fall protection systems. This will give you an idea of how to determine if this system is right for you.
The Pros
Passive fall protection systems are known for their simplicity and reliability. They don't rely on human intervention, which means there's no risk of improper use or non-compliance. Once installed, they provide continuous protection without the need for constant maintenance.
Another advantage is that passive systems are usually cost-effective in the long run. While the initial installation might be more expensive than active systems, they tend to need fewer ongoing expenses.
The Cons
One limitation of passive systems is that they may not be suitable for all situations. They are fixed in place, which can limit the flexibility of workers on the job site. In some cases, it may be challenging to install passive systems due to structural constraints.
Additionally, passive systems may not provide the same level of protection in the event of a fall as active systems do. They can minimize the severity of a fall but may not prevent it entirely.
Which System is Right for You?
Choosing between active and passive fall protection systems depends on various factors. This includes your specific industry, the nature of the work, and budget considerations.
If you need immediate response and your workers need mobility, active systems might be the way to go. But keep in mind the need for training and maintenance.
On the other hand, if you focus on simplicity, low maintenance, and don't mind some limitations on worker mobility, passive systems could be a cost-effective choice.
Also Read: The Unique Architectural Features Seen in 1800s Houses
A Closer Look at Active and Passive Fall Protection Systems in Construction
The active and passive fall protection systems both offer their advantages and can be very effective when used correctly. The right system should be used based on predetermined safety factors in the work site. If you have any questions, don't hesitate to contact a professional for advice.
So what are you waiting for? Be proactive and invest in safety now!
Did you like this article? If so, we have loads of other informative content to share.