When one pictures skyscrapers, they imagine something like the Chrysler Building. Many of the most famous skyscrapers around the globe appeared in the 1900s. However, the oldest skyscrapers actually rose up in the late 1800s. 
The 1800s were the beginning of the industrial era. New construction techniques made buildings taller and longer lasting, but also incredibly unique. In fact, many 1800s houses still have that distinct flair from a bygone era.
How do 19th-century house styles compare to the modern era?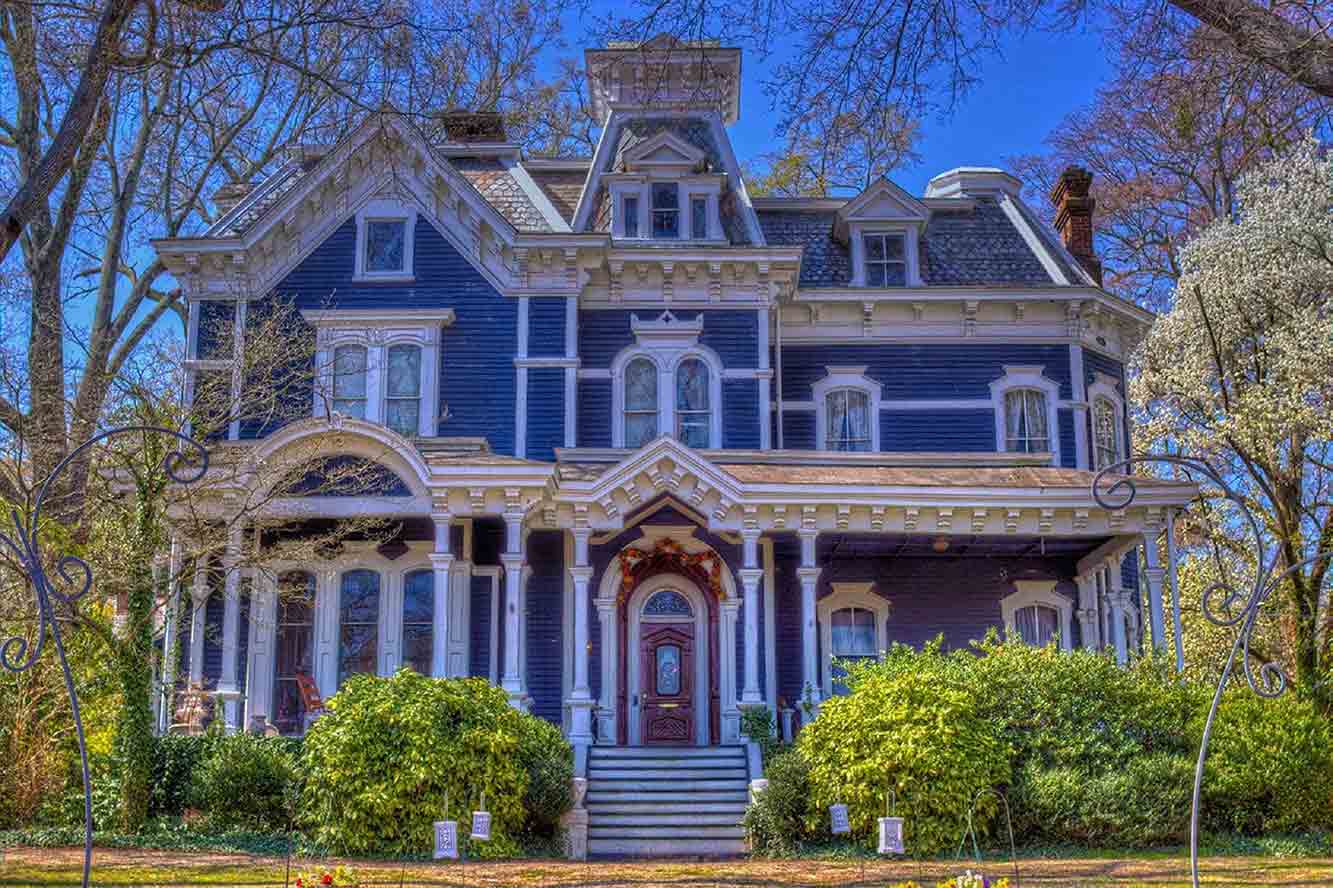 Let's take a deep dive into characteristics you'll only find in an old-style house.
1800s Houses and Victorian Architecture
To keep things simple, we will focus on a single time period: the Victorian Era.
This begins with the reign of Queen Victoria, who took the throne in 1837. Her regency ended in 1901. Over those roughly 60 years, the world saw a massive amount of change.
Notably, Gothic revival architecture characteristics came to prominence, among others. There is no one type of "Victorian architecture." It's an amalgamation of many styles and many countries.
Victorian architecture spans from England to the New World. You can find examples in far-flung places like India and Hong Kong. Let's examine some weird features of old houses that come from the Victorian era.
Also Read: Preparing Your Home For Solar Panel Installation
Exterior Design Features
We'll divide this article into two main sections: exterior and interior features. Let's examine some of the exterior features 1800s Victorian homes tend to include.
Steep Church Roofs 
Perhaps most notable are Victorian roofs-a cornerstone of Gothic architecture. You can immediately tell how old a building is by how steep the roof is. Most Victorian homes have a sharp incline similar to a church.
These roofs tend to have wooden shingles. Beneath the roofs, you're likely to find gables with sophisticated designs. 
Many of these types of roofs continue in modern European cities to this day. This is thanks to its protection against snow. Heavy snowfall in winter tends to cause flat or low-incline roofs to collapse.
Turrets and Finials
Another mainstay in Victorian architecture is the turret. Even in homes, you will find an ornamental turret. This is a callback to Gothic church styles.
In addition to turrets, there is the finial. That's the stylish spike you'll see at the top of a cupola or roof join.
Finials remain to this day in the form of flagpole pinnacles and fence-topping spikes. In some cases, they can serve as a lightning rod. You'll also often find them at the top of a turret, too.
Tight Brick Buildings 
If you look at the average Victorian home, it often seems compact. They're much smaller than most modern abodes. This is because of the population boom during the Victorian era.
As agricultural and medical technology advanced, lifespans increased. People had more children. This led to a massive exodus from the farms to the cities.
As a result, city planners built many tight tenement buildings. They needed to fit a ton of people into a small space. For this reason, existing Victorian homes in cities press together like sardines.
They usually built them with brick. Advancements in production and changes in tax laws made brick dirt cheap. Bricks are also structurally-sound insulators that look nice.
Wooden Facades
Perhaps most notable of all are the wood-framed facades. Victorian homes have ornate white windows with distinct shutters. There are corbels, arch molding, and other carved features.
This is yet another of the gothic revival architecture examples. The only difference is that Victorian homes use wood instead of stone. Previous Gothic examples involved expensive carvings on the sides of churches.
If you see these facades and think, "I want to buy houses near me like this!" we recommend it. They appreciate much more than modern homes.
Interior Design Features
Of course, the interiors of Victorian homes were just as idiosyncratic. People picture the Bronte sisters roaming through luxurious old mansions. Let's examine which components distinguished the Victorian era most of all.
Decorative Fireplaces and Rooms
The Victorian fireplace is unlike any other. You often have a wooden hearth with a mantle and picture frame. A steel grate allows you to enjoy a crackling fire from the comfort of your divan.
Victorians loved to lounge in luxury. They had exquisite carved wood furniture and embroidered cushions. Thick drapes covered wood-paneled windows.
Wallpaper was all the rage back then. Textured, intricate designs papered every wall in the home. Unfortunately, we had to destroy much of it because of asbestos contamination. 
If the Victorians weren't lounging, they were reading. Their libraries were big, with ladders to access upper shelves. They sat in large armchairs under tall, skinny windows.
Stained Glass Windows
Speaking of windows, Victorians paid extra care to those. Stained glass became a core component of front-facing windows. Just like a church, this allowed colored light to spill in.
If the windows weren't stained, they were at least ornate. Victorians had them in all sizes. Many were casements that allowed them to open up for a breeze.
Hardwood Floors and Rugs
Carpet was not yet commonplace in the Victorian era. However, they did love their rugs. Every room usually had one or two.
Hardwood floors really took root in the 1800s. They have a beautiful polish that dully reflects the room. They also make a great sound when you walk on them.
Also Read: A Homeowner's Guide to Tree Damage and Roof Repair
Find a Victorian Home Today
1800s houses have style and class you won't find anywhere else. In particular, the Victorian era is replete with Gothic revival elements. They are gorgeous little homes with a lot of character.
Follow our blog to learn more about the fascinating history of real estate.