Picture this: it's a beautiful, sunny day, and you decide to take a much-needed nap on the couch. Your tried-and-true furry friend decides to join you for some extra cuddles when all of a sudden, there is a loud crash coming from outside your house.
You quickly jump up, trembling – what could it be? Upon further investigation, you discover your worst nightmare come true: an old tree branch has broken off and smashed through your roof! As devastating as this situation may seem at first glance, don't panic just yet.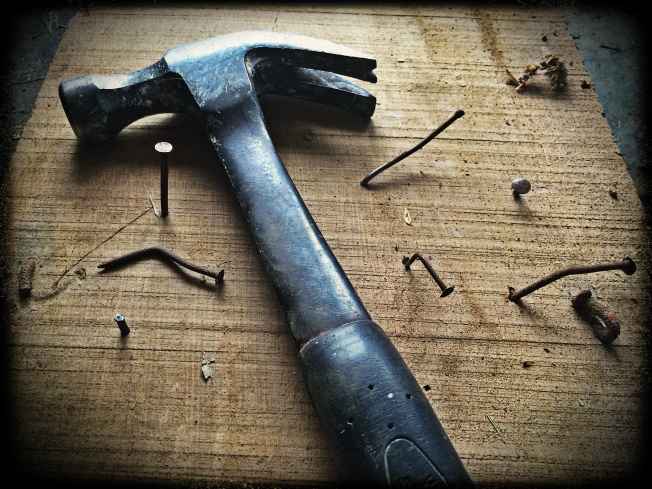 Here's an in-depth guide to help you learn how to handle roof damage caused by trees.
Which Kind Of Damages Trees Can Cause
Trees can cause significant damage to your roof if not managed properly. Tree branches can scrape or puncture shingles, tear off gutter guards or metal flashing, and even break tiles or slate.
Trees that are close to the house can also drop leaves and twigs onto the roof, blocking gutters and providing breeding grounds for bacteria and fungi, which can lead to water damage and rot.
If a tree has grown too large, its roots may actually lift up portions of the roof as they expand. Finally, overhanging branches provide easy access points for birds and other animals, which can create nests in your attic space, potentially leading to further structural damage.
It is important to be vigilant about maintaining nearby trees so that these kinds of damage can be avoided.
Also Read: 5 Advices: Where to Find and How to Choose a Professional Plumber?
How To Prevent Tree Damage
Tree damage is a common issue for homeowners, as falling branches and roots can cause severe structural damage if left unchecked. Fortunately, there are ways to protect your roof from tree damage before it becomes a problem. 
The most effective way to prevent tree damage on your roof is by regularly trimming any trees or shrubs near or overhanging the roof.
Trimming back branches prevents them from growing too close to the roof and reduces the risk of them falling onto it during storms, high winds, and other inclement weather events. Be sure not to prune too much at once, as this can leave a tree weakened and vulnerable to future storms. 
You should also inspect trees near your home regularly for signs of rot, decay, or disease that could indicate the tree is at risk of toppling and damaging your roof. If you spot anything suspicious, contact a certified arborist to remove the affected branches while preserving the health of the tree. 
Finally, be sure to keep any debris, like leaves and twigs away from your roof as much as possible. This will reduce the likelihood of nesting small animals that can cause damage to your shingles by burrowing under them or creating pathways for water to enter.
What To Do If A Tree Falls On Your Roof
If a tree falls on your roof, it's important to think quickly and document the situation. Taking pictures of the damage the falling tree created helps create a visual roadmap of what exactly happened and can be used when filing an insurance claim.
Make sure you take pictures of the fallen tree itself, as well as any damaged parts on your home such as broken gutters or scratched siding.
Be sure to also take images from different angles so that every detail of the incident is taken into account! Taking photos not only helps with record keeping but also can provide peace of mind in knowing you have a visual record of the situation in case things get confusing down the road.
Call Your Insurance Providers
As soon as you've done taking photos, give your insurance provider a call to file the claim as soon as possible. They'll be able to determine whether or not the damage will be covered, allowing you to begin repairs expediently.
Aside from being proactive with your insurance company, be sure to alert the relevant authorities of any potential hazards prior to initiating any repairs.
Taking small steps such as these can prevent further issues down the road and promote a speedy recovery after dealing with the hassle of a fallen tree on your roof.
If it's an accessible height and there are no power lines nearby, you should remove the branches from the tree that might be hanging over your home. Doing this will ensure your safety, as it lessens the chance of further damage or injuries to yourself or anyone else living in the house.
Be sure to wear protective gear when removing the branches—you never know what awaits. Once that is done, you can then assess how bad the damage might be or have a contractor check it out.
Taking action right away is always important when trees fall on roofs, so you don't have to worry about any future harm or repairs that have to be made due to neglect.
Also Read: How To Choose a House Waterproofing Contractor?
After you've removed the branches, contact an experienced roofing contractor. They'll be able to evaluate what kind of repairs and maintenance is needed to ensure the structural integrity of your home, as well as provide any other services depending on the severity of the incident.