If you are the parent of a teenager, then you understand how complex life can be at this stage of their lives. They are learning to navigate deeper relationships, discovering their identity, searching for belonging, and considering their future, all while undergoing hormonal changes and potential insecurities. Add all of these factors together and you have a very emotional life stage.
When your child becomes a teenager, one of your top priorities is taking care of their wellness. They are now old enough to be making their own decisions, and their well-being will be significantly affected by these decisions. You still have the ability to provide support for them as they deal with the many issues that come with being a teenager. If you're looking for professional support, Integrated Counseling and Wellness can provide the guidance and resources you need. Their team of experienced therapists offers a range of mental health services to help teenagers and their families navigate challenges and promote well-being. To learn more about their services in the Rexburg area, visit http://www.integratedcounselingandwellness.com/locations/rexburg.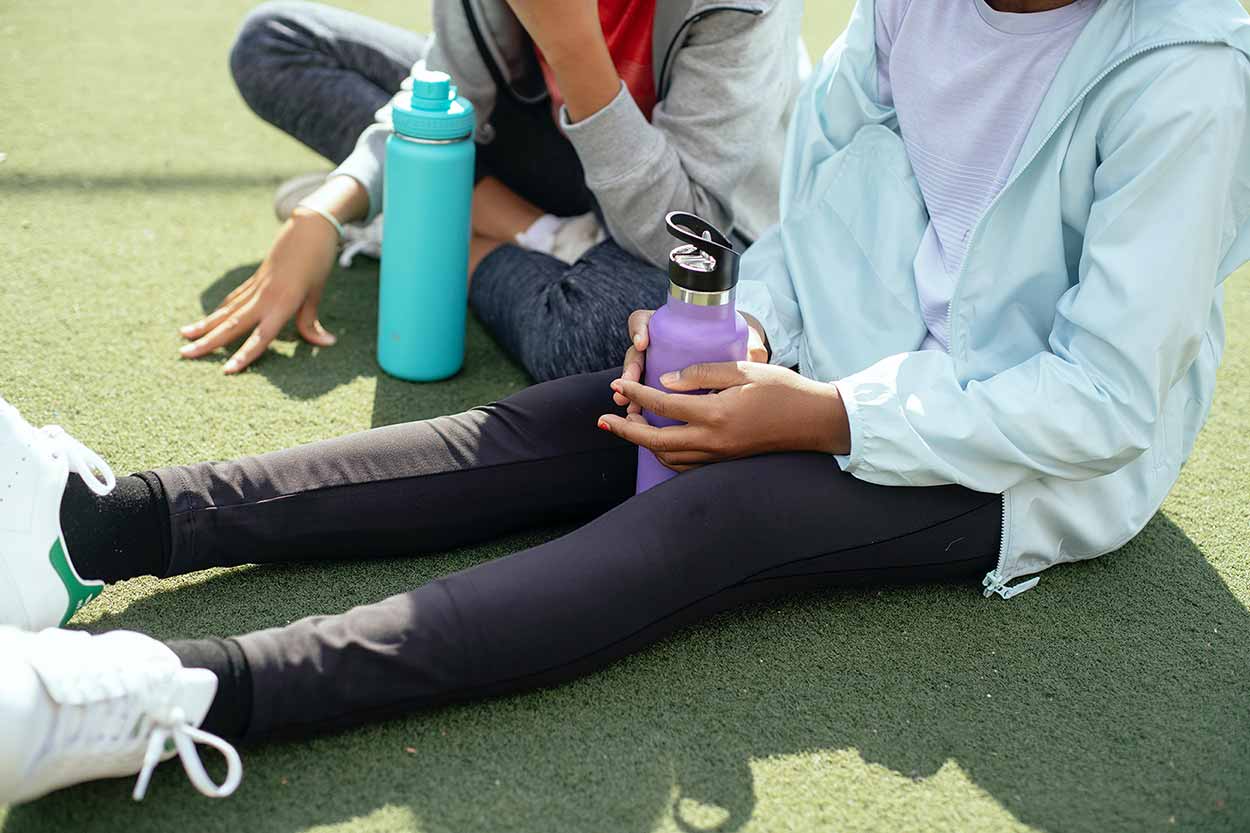 Maybe you are not exactly sure how you can help your child thrive during this confusing and tumultuous time. To give you a jumping-off point, here are a few suggestions for how you can care for your teenager's wellness.
Consider Their Mental Health
Across the nation, mental health is becoming a huge issue for kids in their teen years. The rates of anxiety, stress, depression, and suicide continue to climb, and this tragedy could be the result of mental health being pushed to the side for a long time.
Only recently have schools and parents started to truly understand the effects of mental health and how they can be addressed.
It starts with the home. Supporting your child's mental health means keeping open and honest communication a top priority in your family. It can also mean speaking with other parties who can help such as a mental health specialist or the school counselors. The most important thing you can do is remind your teenager of their value.
Many mental health issues can come from feeling like they don't belong or don't have an identity, and you can help assuage those feelings by expressing their value to them. 
Also Read:  How To Get Your Teen Have More Family Time?
Ensure Their Diet is Balanced
There is a strong correlation between physical health and mental health. Teenagers tend to have an invincibility complex, and this is demonstrated by their often unhealthy eating habits.
They think that eating a lot of sugars and unhealthy fats won't affect them now, so why avoid them? You are likely responsible for feeding them for the most part, and the food choices that you give them can determine their nutrition.
A healthy balance of fruits, vegetables, grains, meats, and dairy products are critical for their growing bodies to receive key vitamins and minerals. To take it a step further, you can incorporate daily multivitamins that supplement a healthy diet and help protect optimal cellular health. 
The Importance of Family Time
Teenagers are known for being a little rebellious, and maybe family game nights are not the first thing they think of when they hear the word "fun." But creating space for quality family time is important for their social, emotional, and mental health.
A strong relationship with a loving family can be a massive indicator of overall wellness, as teenagers who feel cared for and supported by their families usually have fewer health issues, though that's not to say that it is an automatic prevention.
A game or movie night each week that brings the family together could be a great tradition to start that teaches your teenager the value of family and caring for one another.
Encourage Social Participation 
As mentioned before, teenagers long for a sense of identity and belonging, but they also desire agency. The ability to choose how their life will go and make independent decisions is a crucial aspect of growing up, and you can help by encouraging them to participate in social settings or groups.
Sports teams, school clubs, volunteer opportunities, and other extracurricular are perfect methods for helping your teen be active and social.
This is important for physical, mental, and social wellness. Plus, when they engage in an activity that they chose to pursue, this gives them agency in their own lives, something that they may not have had in early childhood as parents typically make most decisions for their young children. But teenagers have different needs, and identity, belonging, and agency are just a few of them.
Encourage your teenager to get involved in groups to support their well-being. 
Also Read: 3 Great Gift Ideas for our Dad!
Be Present
All of this can be summed up with these two words. If you are present in the life of your teenager, then they will have a significantly better chance of achieving overall wellness.
Though they will start to test their independence and make their own decisions, you still have the ability to encourage and support them as they navigate their teen years. Be there for your child, ready to care for them and love them, and then try to implement some of these ideas to promote wellness in their life.