Buying a home is a significant milestone, and one crucial decision that home buyers face is whether to make a cash offer. This unconventional approach has its advantages and drawbacks, and understanding them is vital.
In this brief article, we'll explore the top five pros and cons of a cash offer on a house. Whether you're a seasoned investor or a first-time home buyer, these insights will help you make an informed decision in the dynamic world of real estate.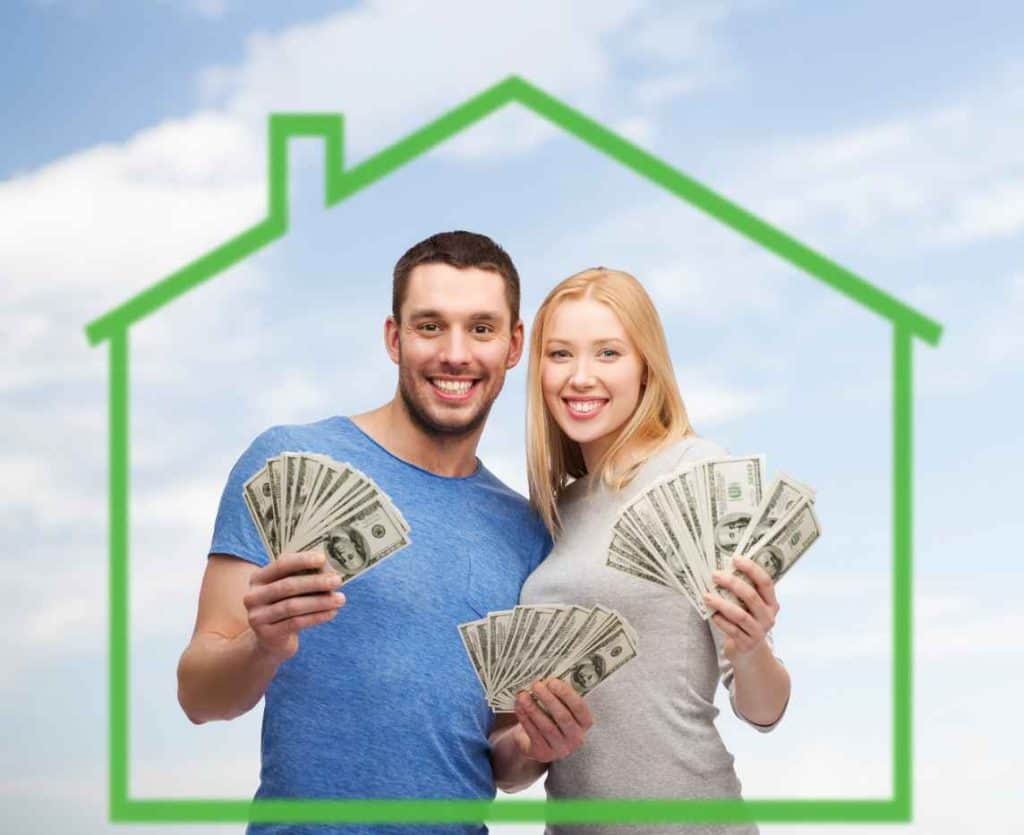 Top 5 Pros
When it comes to the real estate game, understanding the pros and cons of a cash offer on a house is essential. Going all in with cash when making an offer on a house can be a strategic move, carrying a range of advantages. Here are the pros: 
Strong Negotiating Position
A cash offer places the buyer in a formidable negotiating position. Sellers often prefer cash deals as they minimize the risk of the deal falling through due to financing issues. This leverage can lead to a better price or more favorable terms for the buyer.
Also Read: Rental Potential: Can You Buy a House and Rent It Immediately?
Savings on Interest
When purchasing a property with cash, you avoid the hefty interest payments associated with mortgages. This translates to significant long-term savings and a higher return on investment over the property's lifetime.
Simplified Purchase Process
The absence of lender requirements and extensive paperwork simplifies the home-buying process. This reduction in administrative tasks can lead to a more hassle-free and efficient purchase experience.
Secured Investment
A cash purchase offers a sense of security and ownership. Since the property is fully paid for, there's no risk of foreclosure due to non-payment of a mortgage, providing peace of mind to the homeowner.
Speedy Transactions
The most significant advantage of a cash offer is the speed of the transaction. With no need for mortgage approval or financing arrangements, the process is streamlined, allowing for a quicker closing. This can be advantageous in competitive markets where time is of the essence, enabling buyers to sell homes easy and seize opportunities swiftly.
Top 5 Cons
Going all-in with cash when making an offer on a house has its downsides too. Here are the cons:
Tied-Up Liquidity
Utilizing a large sum of cash for a home purchase ties up a significant portion of your liquidity. This can limit your ability to invest in other opportunities or handle unexpected expenses.
Missed Investment Opportunities
The real estate market can be a lucrative investment. By using all your available cash for a single purchase, you might miss out on potential investments in other properties or ventures.
Reduced Tax Advantages
Mortgage interest deductions can provide tax advantages to homeowners. Without a mortgage, you lose out on these tax benefits, impacting your overall financial strategy.
Diversification Limitation
Putting all your available funds into a single property reduces your portfolio's diversification. Diversification is a key principle of investment strategy to mitigate risk.
Opportunity Cost
The money used for an all-cash purchase could have been allocated to other high-yielding investments. The potential returns from these investments may outweigh the benefits of a cash purchase.
Also Read: The Unique Architectural Features Seen in 1800s Houses
Top Pros and Cons of a Cash Offer on a House
In weighing the pros and cons of a cash offer on a house, speed, negotiation power, and financial security shine as compelling advantages. However, one must carefully consider the trade-offs, including tied-up liquidity, missed investment opportunities, and reduced tax benefits.
Balancing the lure of a quick and uncomplicated purchase with long-term financial strategies is key to making a well-informed decision in the real estate market.
For more helpful articles, check out the rest of our website.