Word of mouth is one of the best ways to sell a product because your customers trust the source and take your word for it. Online, it is much more difficult to nurture word of mouth so you can sell more of your products.
In the ever-evolving landscape of product development, staying organized and focused is paramount. Product mapping is a powerful tool that helps businesses visualize, plan, and manage their products from conception to market.
This article will give you an in-depth perspective on product mapping. From brainstorming to selling the product, we will cover everything. Read on!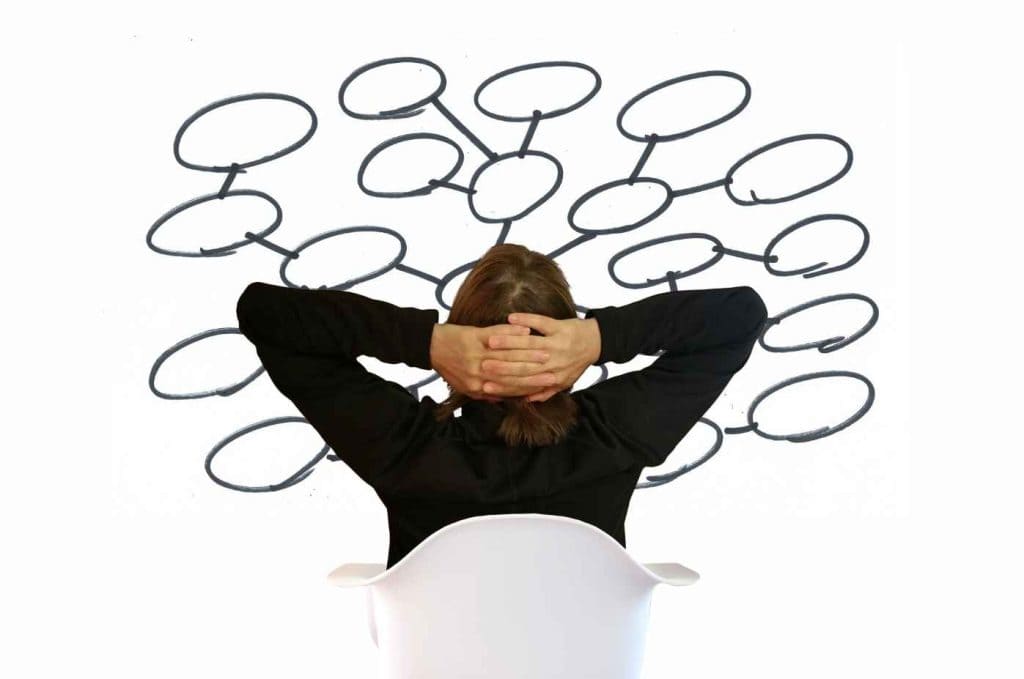 Defining Product Mapping
Product mapping is also known as product road mapping. It is the process of visualizing the entire journey of a product, from its initial idea to its release and beyond.
It provides a structured framework that outlines the product's strategic goals, features, development phases, and release timelines. Essentially, it's a comprehensive plan that guides product development and aligns it with business objectives.
Also Read: Providing a Safety Net: Navigating the Importance of Life Insurance for Fathers
The Importance of Product Mapping
Product mapping is a strategic process that plays a pivotal role in the success of any product development endeavor. Its importance can be summarized in several key points.
Clarity and Alignment
Product mapping ensures that the strategic goals and aims of the product is clear to all parties involved. These parties can be cross-functional teams, executives, and investors. When everyone knows what to do, there are fewer misunderstandings and a stronger sense of purpose.
Efficient Resource Allocation
A clear product map helps companies better use their resources, like money, time, and people, to complete their tasks. It helps teams put tasks, features, and milestones in order of strategic value.
This makes the best use of limited resources. This efficiency saves money and speeds up the time it takes to get a product to market.
Communication and Collaboration
Teams can clearly talk about their plans and successes with the help of product maps, which are great for communication. Teams work together to reach the goals shown on the map, which improves cross-functional teamwork. This place where people work together encourages imagination, problem-solving, and a shared dedication to the project's success.
Adaptability and Flexibility
Because the business world is always changing, you need to be able to adjust. Businesses can be flexible with how they do things when they use product planning.
A well-structured map can show changes in the market, customer feedback that calls for changes, or unexpected problems that come up. This ability to change ensures that the product stays useful and competitive.
Customer-Centric Development
A well-made product map usually has steps or goals set aside for getting feedback from customers and making changes to the product. This customer-centric product development method makes sure that the end product meets their wants and needs. This raises the acceptance by the market and makes them happy.
Stakeholder Confidence
A detailed product map gives stakeholders faith in a business that wants to spend or work together. It shows that you have a well-thought-out plan and are dedicated to reaching your goals. This can be very helpful for getting investors, customers, and strategic partners who want to work with you on your well-thought-out product path.
The Components of Product Mapping
Product mapping involves breaking down a product into its key elements and organizing them in a structured way. Below are several key elements:
Product Vision
The product idea is the most important part of a product map. It says what the product's main goal or aim is.
This creative statement explains what the product is and what problem it will solve. It guides the product's development and makes sure that all of its efforts are in line with its main goal.
Goals and Objectives
A product map needs to have clear and specific goals and aims. You should be able to measure these goals and make sure they fit with the product strategy.
Goals could mean increasing revenue and expanding market reach. It can also involve improving user satisfaction or achieving specific milestones within the product's development.
Features and Functionality
This part makes a list of all the features and functions that the product will have. These traits come from the product's goals and vision. It is very important to put features in order of importance and relevance to make sure that each one fits into the general product vision.
Phases or Milestones
The product's growth is broken up into clear stages, or milestones so that it can be managed well. Each step is an important part of the product's journey.
Some common stages are planning, designing, developing, testing, and launching. Setting clear goals, duties, and due dates for each step makes sure that the whole process is structured and well-organized.
Timeline
In a product map, the timeline shows when each step or milestone is supposed to be finished. It gives a picture of the product's development plan so that everyone involved can see at a glance how long the project will take. It can be a tool to keep track of work and make sure the project stays on track.
Resource Allocation
When planning products, allocating resources is a very important thing to think about. This includes laying out the budget, staffing, and technology needed for each step. To make sure the project has enough support, it's important to make sure that resources are aligned with the product's goals and timeline.
Risk Assessment and Mitigation
An important part of product planning is finding possible risks and problems. In this part, you'll look at the risks that could affect the growth and success of the product. Then, plans and strategies deal with these risks and lessen their effect on the project.
Customer Feedback Integration
Customer opinion is very important for deciding the direction and features of a product. Including customer feedback in the product map keeps the development process focused on the customer. This section explains how to get feedback from customers and use that feedback to improve the product.
Also Read: Investing in Quality: Why Buying Premium Smoking Products from Authorized Dealers is Essential
Product Mapping as a Strategic Tool
As you can see, product mapping is more than just a picture of a product. It is a strategy tool that makes the product development process clear, efficient, flexible, and unified.
It gives businesses the information they need to make smart choices, use their resources well, and keep their attention on the customer. Because of this, product mapping is an essential tool for companies. Try creating one today!
For more helpful guides, check out the rest of our blogs!