Few roles are as significant as that of a father. As pillars of support, mentors, and guardians, fathers play an irreplaceable part in shaping their family's future. 
Amidst the joys and responsibilities of parenthood, one aspect that often goes overlooked is securing a safety net for the unforeseen. This is where life insurance for parents steps in, offering a shield of financial security that ensures the well-being of your loved ones even when you're not around. 
Let's delve into the world of life insurance for fathers, understanding its importance, workings, qualifications, and the myriad benefits it brings.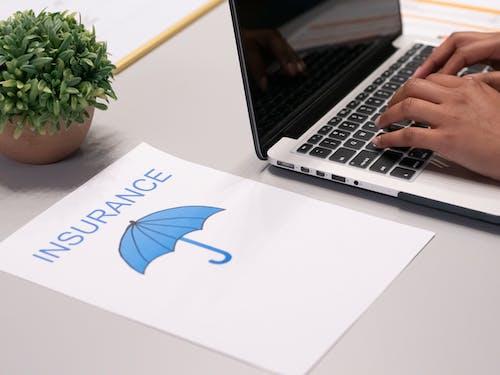 Life Insurance for Parents
Life insurance for parents, particularly fathers, is a testament to a parent's unwavering commitment to their family's future. It is a financial parachute, ready to deploy in times of crisis. 
The premise is simple yet profound: investing in a life insurance policy provides your family with a safety net that ensures their financial needs will be met even if the unexpected happens. 
Imagine, for instance, a father who is the family's primary breadwinner. In the unfortunate event of his demise, life insurance replaces his lost income, ensuring that mortgage payments, educational expenses, and everyday needs can still be met.
Also Read: How to Start Over in a Marriage After Infidelity?
How Life Insurance Works?
Life insurance operates on a straightforward principle. You, as the policyholder, pay regular premiums to the insurance provider. In return, the insurance company guarantees your beneficiaries a lump sum payment, the death benefit, upon passing. This death benefit can be tailored to match your family's specific needs and can range from a modest sum to a more substantial amount. 
The beauty of life insurance lies in its adaptability. For instance, term life insurance offers coverage for a specific period, say 20 years, ensuring that your children's major life milestones are financially protected. On the other hand, permanent life insurance, like whole or universal life, provides lifelong coverage and often accumulates a cash value over time, which can serve as an additional asset.
Qualifying for Life Insurance
Securing a life insurance policy involves a few key considerations. First and foremost is your health. While minor health issues might not hinder your eligibility, severe medical conditions could impact your premium rates. 
Age is another factor; typically, younger individuals qualify for lower premiums as they pose a lower risk to the insurer. Your occupation and hobbies matter, too. 
Engaging in high-risk activities might lead to higher premiums. And finally, your coverage amount will influence your eligibility. While larger coverage might require more extensive documentation, smaller coverage could be more accessible.
The Multifold Benefits of Life Insurance
Life insurance offers unparalleled financial security. Consider a father who is not just a breadwinner but also a guide for his children's aspirations. With life insurance, his absence doesn't translate to shattered dreams. The payout can cover educational expenses, ensuring his children's future remains intact.
Many fathers shoulder mortgages, loans, and debts. In their absence, these financial obligations can burden the family. Life insurance erases this worry, settling these debts and preventing them from becoming a legacy of financial strain.
The sudden loss of income can disrupt a family's equilibrium. Life insurance bridges this gap, providing a steady income stream to support the family's day-to-day needs.
Beyond immediate expenses, life insurance aids in estate planning. It ensures that your assets are distributed according to your wishes, avoiding legal complexities that can arise without a clear plan.
The intangible benefits are equally significant. Knowing that your family's future is secured offers peace of mind. It allows fathers to continue nurturing their families with the assurance that their love and care will extend even in their physical absence.
Also Read: The Importance of a Reliable Payroll System for Small Businesses
Final Words
Life insurance for fathers is not just a financial product; it's a manifestation of love, responsibility, and foresight. It's a testament to a father's dedication to ensuring that his family's dreams, aspirations, and well-being remain untouched by the uncertainties of life. 
Fathers can confidently embark on a journey of safeguarding their family's future by understanding its workings, qualifications, and the comprehensive benefits it offers. 
Just as a lighthouse guides ships through stormy waters, life insurance guides families through the unpredictable voyage of life, ensuring that the legacy of a father's love endures.