Christian books have long held a special place in the literary world, offering guidance, inspiration, and a sense of community to readers seeking spiritual growth.
But have you ever wondered about the individuals who work diligently behind the scenes to ensure these books are polished, accurate, and impactful? That's where a Christian editor comes in. In this article, we'll take a closer look at the vital role these editors play, the tasks they handle, and the lasting impact they have on both authors and readers.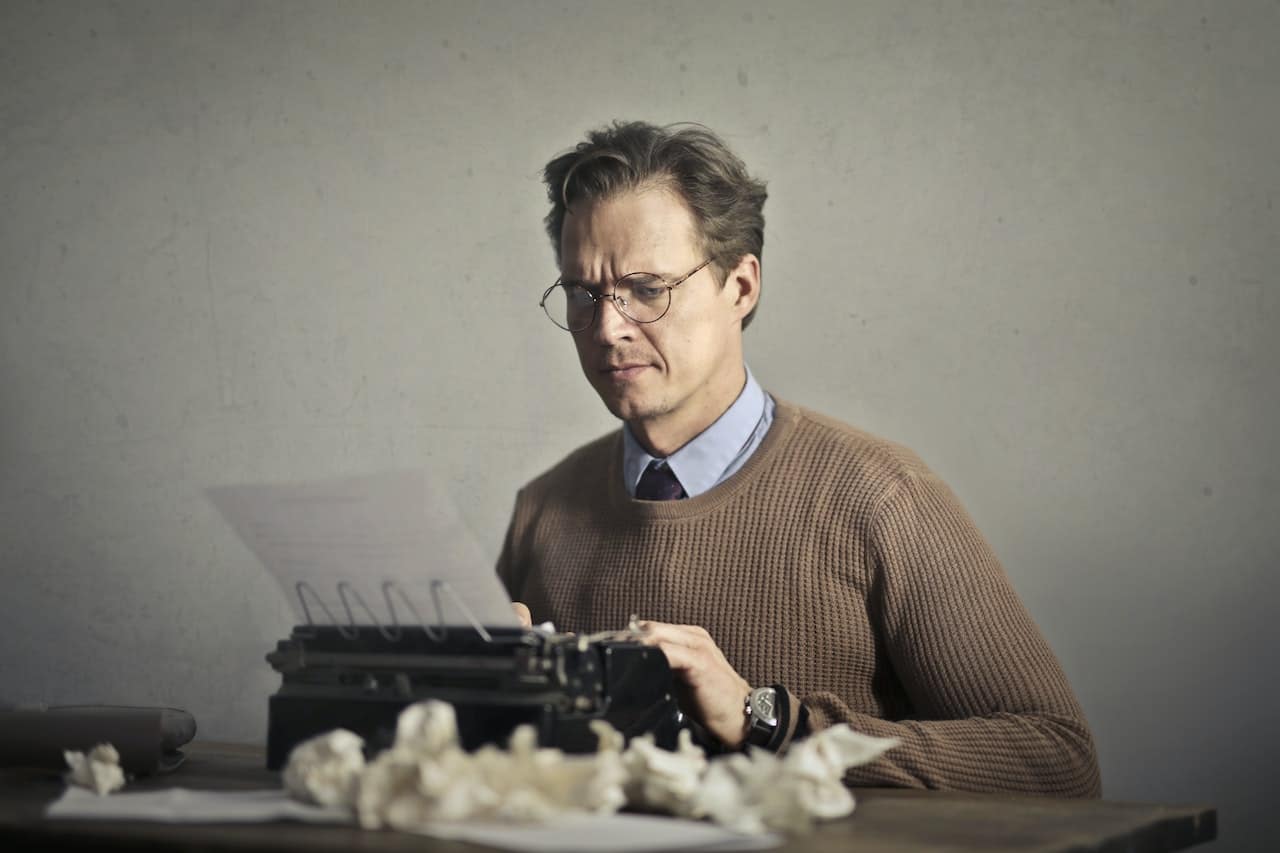 The Role of Christian Book Editors
At its core, the role of a Christian book editor is to refine and enhance the content of manuscripts to create books that resonate deeply with readers. These editors act as a bridge between the author's vision and the reader's understanding, ensuring that the message is clear, coherent, and aligned with the intended audience. They work to maintain the integrity of the author's voice while refining grammar, structure, and overall readability.
Also Read: A Guide to Preparing Your Child's Bedroom for Their Teenage Years
Task Breakdown: What Christian Book Editors Do
1. Manuscript Evaluation
Before the editing process begins, Christian book editors often conduct a thorough evaluation of the manuscript. This involves assessing the overall content, identifying any gaps or inconsistencies, and determining the book's target audience. This evaluation lays the foundation for the editing process by providing a roadmap for what needs to be improved.
2. Structural Editing
Structural editing involves shaping the book's content at a higher level. Editors work on improving the book's organization, flow, and pacing. They might suggest rearranging chapters, refining the narrative arc, and ensuring that the book's structure supports its overall message.
3. Line Editing
In the line editing phase, editors focus on individual sentences and paragraphs. They refine the language, eliminate redundancies, and ensure that the prose is engaging and well-crafted. This process involves paying close attention to word choice, sentence structure, and overall coherence.
4. Copyediting
Copyediting dives into the nitty-gritty details of grammar, punctuation, and style. Editors correct spelling errors, fix punctuation mistakes, and ensure consistent formatting throughout the manuscript. This meticulous work ensures that the final product is polished and professional.
5. Fact-Checking and Research
Many Christian books incorporate references to scripture, historical events, and theological concepts. Christian book editors take on the responsibility of fact-checking to ensure that the content is accurate and well-supported. This meticulous research helps maintain the book's credibility and authenticity.
The Impact of Christian Book Editors
1. Elevating the Message
Christian books often convey profound spiritual insights and teachings. However, without the careful guidance of editors, these messages might be lost in a sea of confusing language or disorganized content. Editors play a crucial role in distilling complex ideas into accessible prose, making the message more impactful and relevant to readers.
2. Maintaining Theological Accuracy
In the realm of Christian literature, theological accuracy is paramount. Editors work closely with authors to ensure that their interpretations of scripture and theological concepts are faithful to the tradition they belong to. This attention to detail helps prevent misinterpretations that could lead readers astray.
3. Building Author-Editor Relationships
The collaboration between authors and editors is a dynamic and mutually beneficial relationship. Editors provide constructive feedback that helps authors grow in their writing skills, while authors offer fresh perspectives that enrich the editing process. This synergy leads to the creation of books that are stronger than what either party could produce alone.
4. Serving Readers' Needs
Ultimately, the impact of Christian book editors extends to the readers. By refining content and enhancing readability, editors enable readers to engage more deeply with the material. Well-edited books are more likely to resonate with readers on a personal level, fostering growth, reflection, and a stronger connection to their faith.
Challenges Faced by Christian Book Editors
1. Balancing Author's Voice and Editorial Changes
Maintaining a delicate balance between preserving an author's unique voice and making necessary editorial changes can be challenging. Editors must respect the author's perspective while ensuring that the content is clear and coherent for readers.
2. Navigating Sensitive Topics
Christian literature often delves into sensitive topics related to faith, morality, and spirituality. Editors must handle these topics with care, ensuring that the content is respectful, accurate, and in line with the intended message.
3. Time Constraints
The editing process can be time-intensive, especially when considering the multiple layers of editing and the need for thorough fact-checking. Meeting deadlines while maintaining quality can be a juggling act for Christian book editors.
Also Read: Your Ultimate Guide to Preparing for Bank Recruitment Exams
Overcoming Challenges: The Editor's Perspective
1. Navigating Artistic Differences
In the world of Christian book editing, clashes of artistic vision between editors and authors are not uncommon. Authors pour their hearts and souls into their work, often holding strong opinions about how their message should be presented. Editors must delicately navigate these differences, finding ways to suggest changes that enhance the work while respecting the author's intentions.
2. Providing Constructive Feedback
One of the critical roles of a Christian book editor is to provide feedback that encourages authors to refine and improve their work. This feedback, however, needs to be constructive and supportive rather than discouraging. Editors often need to strike a balance between pointing out areas for improvement and highlighting the strengths of the manuscript, fostering a collaborative environment that helps authors grow.
3. Flexibility and Adaptability
The process of editing a Christian book can be fluid, with new ideas and insights emerging as the work unfolds. Editors need to be flexible and adaptable, ready to make adjustments to their editing approach as the manuscript evolves. This ability to pivot and adjust is crucial in responding to the changing needs of both the manuscript and the author.
The Changing Landscape: Technology and Editing
As technology continues to evolve, so too does the landscape of Christian book editing. Modern tools and software have significantly transformed the way editors work, streamlining processes and enhancing efficiency.
1. Digital Editing Tools
Gone are the days of red ink and paper edits. Christian book editors now rely on a variety of digital tools to edit and collaborate on manuscripts. Word processors with track changes, collaborative platforms, and communication apps enable editors and authors to work seamlessly, regardless of their physical locations.
2. Remote Collaboration
The rise of remote work has also impacted how editors and authors collaborate. With the ability to work together from different corners of the world, this new model of collaboration has widened the pool of talented editors available to authors. It has also created opportunities for cross-cultural perspectives to enrich the editing process, resulting in books that appeal to a broader global audience.
3. Accessibility and Diversity
Technology has also played a role in making Christian literature more accessible and diverse. E-books, audiobooks, and digital platforms have made it easier for authors and editors to reach wider audiences, including those who might not have had access to physical copies of books. This democratization of access has led to a greater diversity of voices being heard within the Christian literary community.
Conclusion: The Unseen Architects of Inspiration
Christian book editors are the unseen architects of the spiritual and intellectual inspiration found within the pages of these profound works. Their dedication, attention to detail, and collaboration with authors result in books that touch the hearts and minds of readers across the globe. As the literary landscape continues to evolve with technology and changing perspectives, the role of Christian book editors remains as essential as ever. So, the next time you read a Christian book that moves you, remember the editors who worked tirelessly to bring that message to life, often laboring behind the scenes, making the words resonate with truth and purpose.