As your child gets older and reaches their teenage years, it is likely that they also want their bedroom to look more mature and to suit their age group and interests.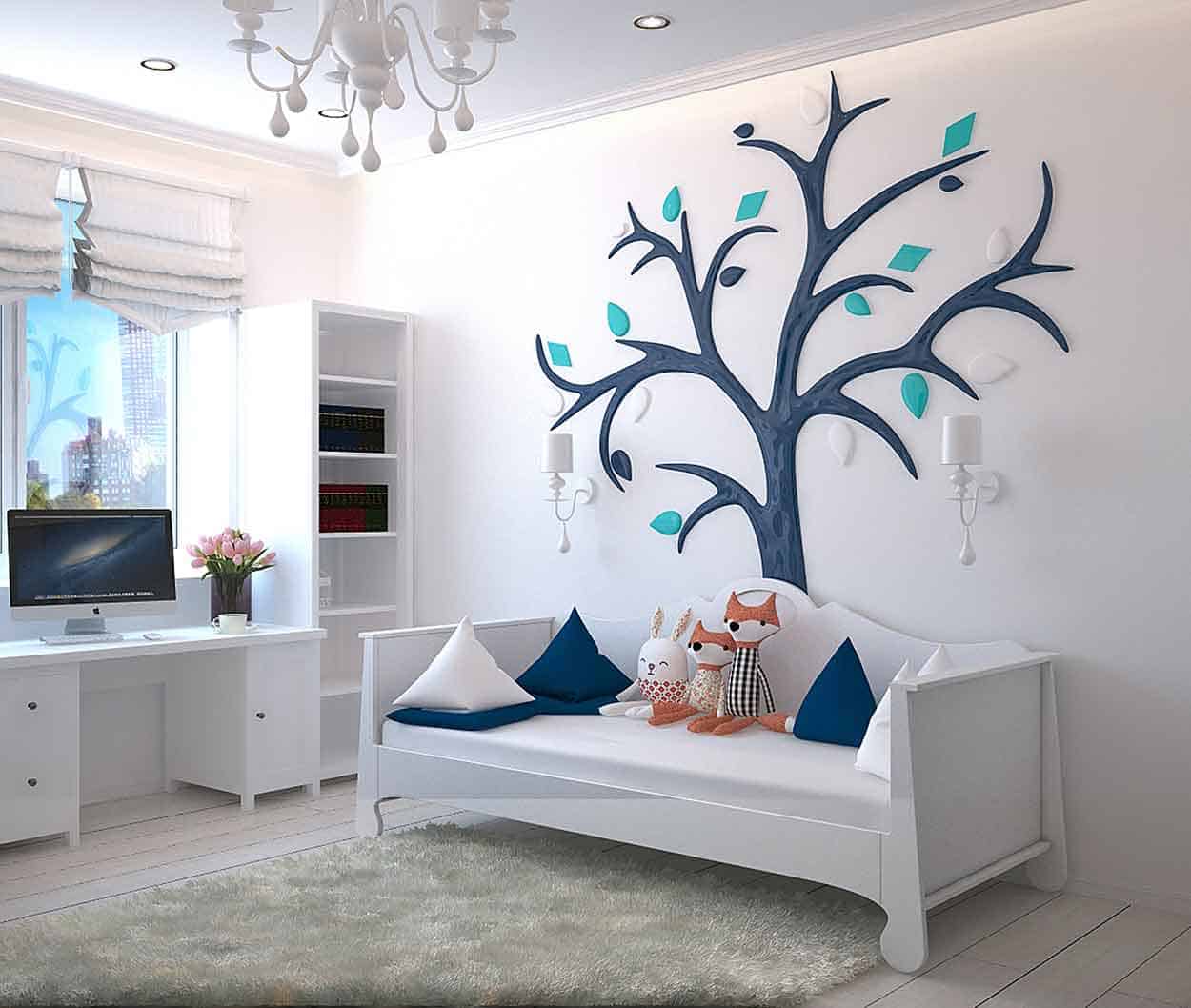 Then, if you want your teenager to feel respected and have a space that they feel is theirs and that they adore, here are some of the best tips you can follow to prepare your child's bedroom for their teenage years. 
Buy a New Bed
As your child becomes a teenager, it is likely that they will need more support from their beds, especially if you suddenly find that your teen is spending more time in bed than they used to. Then, rather than leaving them in the bed, they had slept in for years, you should consider buying a new bed that suits them and their needs.
You should also look for one that can support their musculoskeletal structure as they grow. Not only this, but if your teen still shares a room with their siblings and wants to give their room a modern and fun touch, you should consider investing in triple bunk beds for them and their siblings from reinforcedbeds.co.uk. This can allow them to easily get to sleep at night without their entire room being filled with numerous beds. 
Also Read: Preparing Your Home For Solar Panel Installation
Use Corkboards
Whether your teen struggles to keep themselves organized and keep track of events, or you simply want to find a young and interesting way for them to display pictures and achievements that they are proud of, you should consider hanging corkboards around their room.
Corkboards are a great way to instantly personalize a room and make it feel like their own as they will be able to add whatever they like to these corkboards and switch out the content on it regularly, depending on their mood and what they are interested in at the time. 
Show Off Their Hobbies and Interests 
To ensure that your teen loves their room and that they feel seen when they are inside it, you should consider giving them space within the room to show off their hobbies and interests. You could do this by hanging posters of their favorite movies and TV shows on the walls, or you could install shelving on which they can display books, figures, and ornaments, as well as any souvenirs that they bring back from any travels they go on.
By doing this, their room will be able to provide them with serotonin whenever they step inside it. 
Obtain Comfy Chairs
It can sometimes be difficult to get your teenager out of bed. If you are concerned about the amount of time that your teen spends in bed, you should consider looking for comfy and cool chairs that can give your teen an extra place to sit and watch television, read a book, or play video games.
A couple of great options for comfy chairs include bean bag chairs and egg chairs, as these are easy for your teen to snuggle and chill out in while ensuring that their body is supported. 
A Desk 
As your teen gets older, it is likely that more of their life will revolve around school and that they will spend more time studying than they did before. When that happens, you should try to encourage their studying and focus on academics by investing in a proper desk for them.
This can give them a designated place to work that is outside of the public parts of the house where the rest of your family members gather. This can ensure that they always have a quiet space within which to think, focus and learn away from the noisy hub of the family, where they may struggle to be productive.
You should also couple this with a comfortable desk or office chair, which they can spend long hours sitting in without getting aches and pains, and which can prevent them from developing the poor posture that teens can be prone to. 
Also Read: Why are Sofas So Important in Modern Homes?
Look at Buying a TV  
Your teen may also start to get more interested in the tech that is available to them. Rather than ignoring this and leaving your kid's room stuck in the past, you should instead look at how you can use this technology to benefit your teen's life. For instance, during adolescence, your teen will probably want to watch separate television programs from you and may be less interested in family time.
Rather than forcing them to constantly watch TV with you, you should consider giving them independence by investing in a TV for their room. This will allow them to watch what they want and unwind in whatever way they like when they get home from school.