Many cats are not happy travelers. That is because they are strongly bonded to their territories and often feel susceptible to new surroundings. The perks of staying with the whole family and traveling don't excite feline the same way their canine cousins does.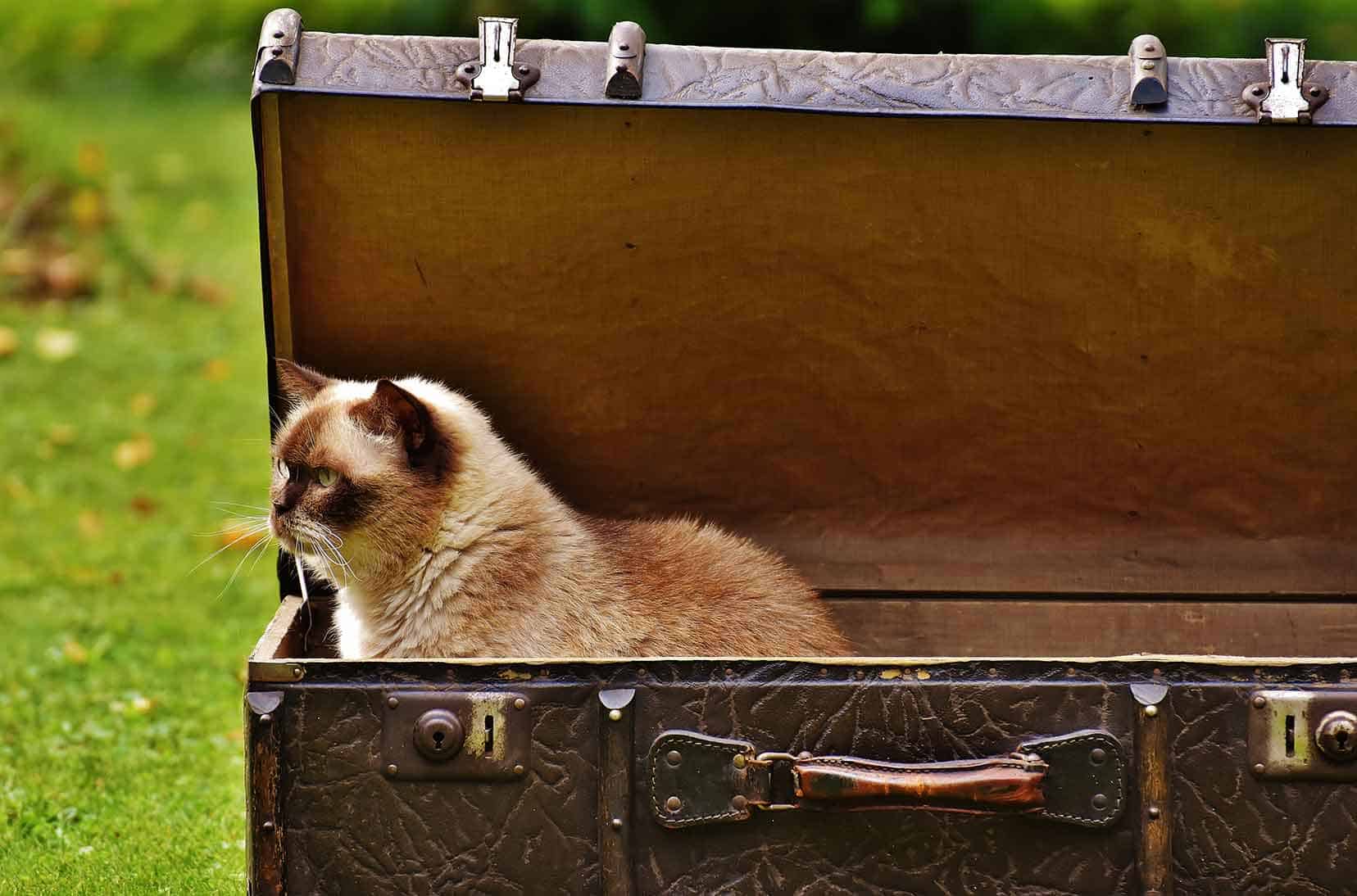 If you want to travel with a cat by aircraft, train, or car, you must ensure your pet is comfortable and secure. With the help of these tips, you can achieve that:
1. Choose the Best Carrier
Your feline will require a comfortable and safe carrier when traveling. Whether you are traveling by plane or train, contact the agency to know more about their rules and requirements.
It will be a great idea to bring your feline into the cabin so as to ensure the carrier fits under your seat. Usually, a soft-sided carrier is the best option for that.
If you prefer driving, the carrier must have hard top and sides to protect your feline against trauma. The carrier must also be spacious enough for your pet to move around.
Experts always advise getting a carrier several weeks earlier so that your cat can be conversant with it. To make this achievable, leave the carrier where your feline likes hanging out and remember to leave the top off or the door open.

Also Read: 20 Tips to Stay Healthy While Traveling: Your Ultimate Guide
2. Talk to Your Veterinarian
If you suspect or know that your feline is anxious during trips, consider scheduling an appointment with a qualified veterinarian to discuss several options for treating and preventing anxiety.
If your feline doesn't look anxious, you will get input from your veterinarian on whether to take a particular supplement or medication. Before making any recommendations, your vet will first consider the cat's overall health, demeanor, and age.
If any medications are prescribed, it will be best to try them at home before traveling to ensure your feline tolerates them and doesn't have side effects. Examples of medications and supplements your vet may recommend for traveling anxiety may include the following:
Buprenorphine

Alprazolam

Calming care

Solliquin

Feliway Spray

Composure

Gabapentin
3. Use a Lead or Harness for Additional Safety
A feline's harness is a perfect idea to add extra safety. With lead and harness, your cat can be more secure, knowing it can't escape. This is especially important when you are using public transport.
If you use a car as a mode of transport, a lead will enable you to take your cat out of the vehicle to stretch and rest its legs. Of course, not every cat likes leads or harnesses. So ensure that you familiarize your cat before taking the trip.
4. Consider a Microchip
Many states and countries require pets to have microchips. Even when microchips are not a requirement for traveling, microchipping your cat is a good idea. Cats with these microchips are likely to be reunited with their owners even when they don't put on a collar or get lost.
Also Read: How to Combine Travel and Teaching?
Final Touches!
When looking to travel with your feline, you could be looking for tips and advice so you can make the right decision. Remember, most cats are not good at coping with new surroundings. So it will best to research to know what you should do beforehand.