When was the last time you had your home's electrical wires checked? 
Every year, there are a number of items pertaining to electrical safety that you need to have inspected. 
Hiring a professional will ensure your home and family are safe and your electrical systems are working efficiently and properly. 
Electrical work is not only complex but also potentially hazardous if not carried out with expertise and precision. A good electrician possesses a unique set of qualities that set them apart from the rest.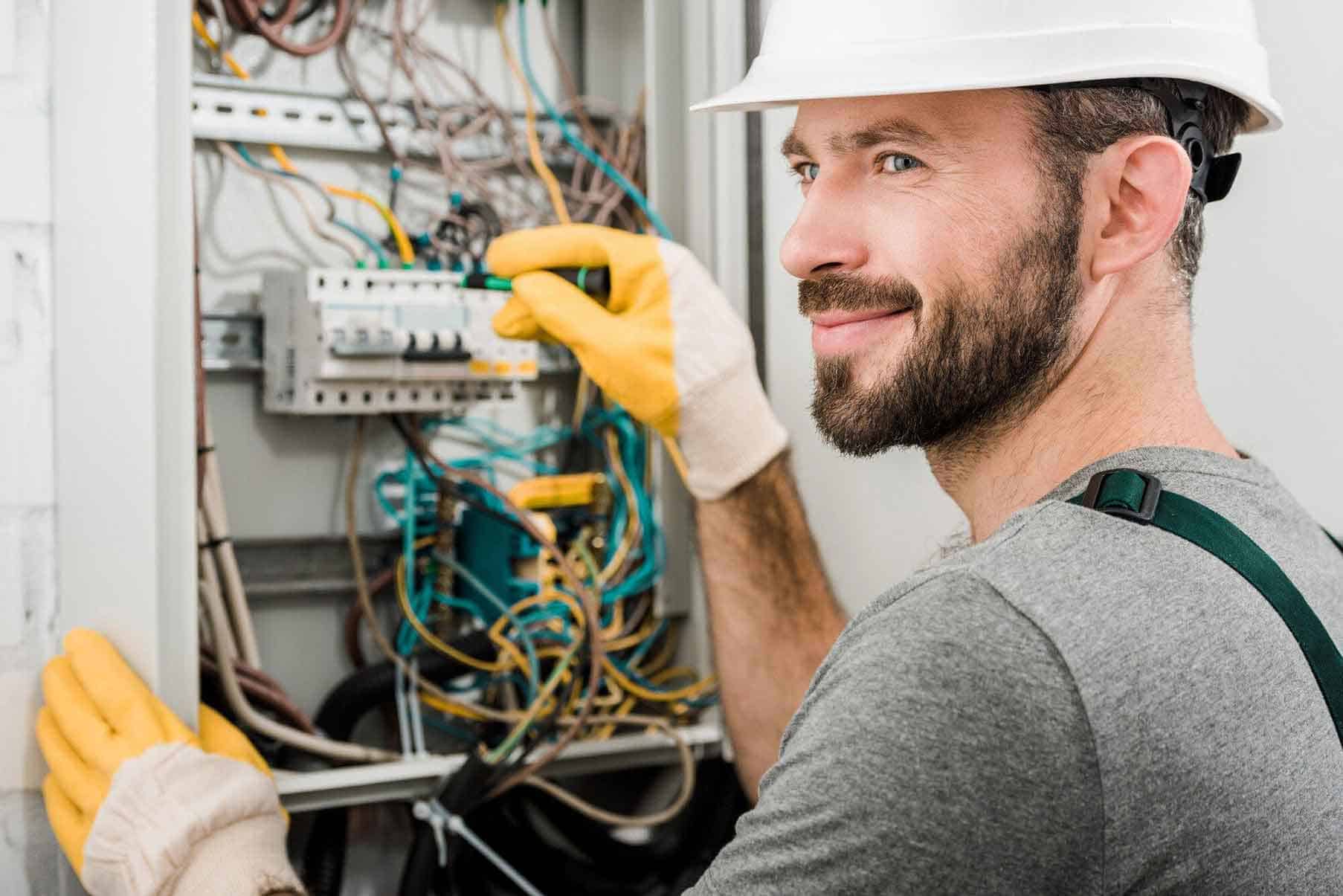 We will explore seven signs of a good electrician that you need to look for. These tips will help you make an informed decision about which professional to hire in your area. 
Proper Certification and Licensing
Proper licensing and certification are the easiest signs to spot. A trustworthy and good electrician will have all the necessary training and will have met the required standards. 
When you're doing your research, you may be able to find their licenses listed on the company's website. However, it's not on there, you can simply ask to see it. 
A fully licensed electrician will have no issues providing you with that information. Valid certifications also imply that the electrician is up-to-date with the latest industry practices and safety guidelines.
This will give you peace of mind knowing they're safe and your property is safe after they leave. 
Also Read: Top 10 Mistakes in Hiring Solar Contractors and How to Avoid Them?
Extensive Experience
Whether you're having a routine maintenance check or if there's an issue, you want someone who is experienced. 
The more experience they have, the more likely they will be to catch issues and make the necessary repairs correctly. Their expertise allows them to quickly diagnose problems, provide effective solutions, and complete the job efficiently.
A reliable electrician with years of experience will know how to handle unforeseen or unexpected issues as well. During their many years in the industry, they will have seen and experienced various challenges and will be better equipped to handle them.
Strong Problem-Solving Skills
When electrical issues arise, it's vital that the electrician gets to the root of the problem. Otherwise, it could come back in the future. 
A sign of a good electrician is someone who has problem-solving skills. The electrical malfunction may not always be straightforward. You want to hire someone who has the skills to find the issues. 
A good electrician will work efficiently to minimize downtime and inconveniences. 
Without strong problem-solving skills, the electrician may not be able to find the problem, which will only lead to more issues later on.
Attention to Details
A local electrician needs to have an eye for details. Even small errors can cause big problems, such as fires and electrical shocks.
An electrician should ensure that every connection is secure before leaving your home. They should also have as many safety measures in place as possible. 
Look for someone who takes pride in their work. They should never rush through the job. A good electrician is someone who ensures they've done everything correctly. 
Up-to-Date with Electrical Codes and Technology
Technology is constantly changing and being updated. Electrical codes are constantly evolving in order to improve safety and efficiency. 
The electricians in Philadelphia, PA, who are worth hiring will know about the latest technology. They will constantly be learning about the newest advancements, so they can provide the best service possible. 
When new technology or electrical codes are presented, they should be the first ones to familiarize themselves with it. 
You want the electrical work in your home to be up to standards. Knowing about the latest updates will allow them to provide the most energy-efficient and cost-effective solutions to you. 
Excellent Communication Skills
Communication should never be overlooked. How someone communicates with you can be very telling. 
It will be frustrating for you as a homeowner to constantly be struggling to get a hold of your electrician. 
Additionally, if something is wrong with your home, you'll want to be updated on the issue. A good electrician will inform you about the problem and will take the time to explain the solution. 
They won't get upset when you ask questions and will be happy to explain the process to you. 
Pay attention to the communication level from the beginning. If it takes you a long time to hear back from the company about potentially working with them, take it as a sign and move on in your search. 
Positive Reviews and Recommendations
You always want to see positive reviews about the electrical repair technician that you're hiring. Word-of-mouth referrals and positive reviews are powerful indicators of a good electrician.
If other homeowners have had good experiences with a particular electrician or company, there's a higher chance that you will too. Before hiring an electrician, take the time to read reviews and testimonials from previous customers.
Look for reviews about the quality of work and customer service. You can always ask your friends, family, and neighbors for recommendations too. 
Also Read: 59+ Captions for Electrical Engineer To Share Now
Wired for Success: Unraveling the Secrets of a Good Electrician
Safety and quality are the most important factors to consider when it comes to your electrical system. 
A good electrician will have the right credentials and experience and will be updated to date on the latest technology. By being on the lookout for these seven signs, you'll feel confident hiring an electrician. 
Remember, hiring a good electrician is an investment in the safety and efficiency of your electrical systems.
For more homeowner tips and tricks, check out our page. We have a lot of resources that will help you keep your home in the best condition possible.