Recent statistics reveal that content usage is up 207% since the pandemic. 70% of B2C and 73% of B2B marketers use content marketing as a critical component of their digital marketing strategy.
A successful digital marketing campaign can include a wide range of elements. The most crucial part of achieving superior results is how you set up the marketing campaign in the first place.
If you are ready to roll out compelling content that will mesmerize customers and give revenue a big bump this year, start from square one. Here is how.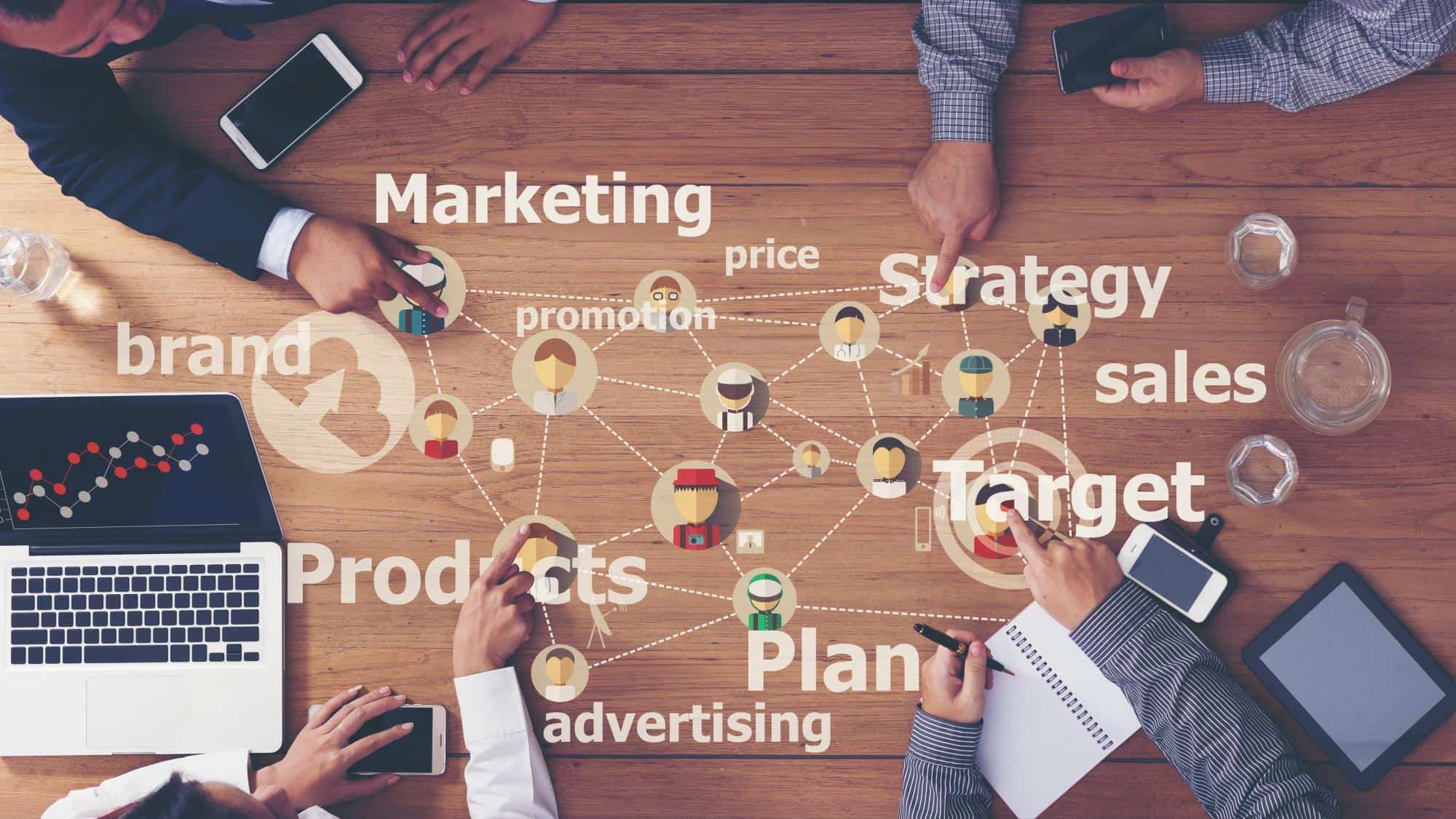 Digital Marketing Tips
To begin, you need to establish your goals. You cannot begin without being clear about your overall aim. A digital marketing strategy contains many moving parts; if you do not know why you are running it in the first place, you are working blindly.
Think about it specifically. Do you want to sell to 100 new customers? You could have a specific increase in revenue in mind, units of products to move, or you want to establish relationships with customers for the long term.
As you progress throughout the digital marketing plan, there will be opportunities for tracking and measuring success. Begin with a goal, and then later, you can see how the strategy is stacked up.
Also Read: How To Maximize The Use Of Technology In Your Business?
Establish a Budget
Next, effective digital marketing will have expenses. Before committing to any one particular detail, you need to establish an overall budget for all pieces of the puzzle. From beginning to end, establish a dollar amount and keep on par.
Conduct Market Research
Then, after you have your budget, you want to get to know your target audience. While you may think you know who to target, taking the time to research could surprise you. The most effective campaigns will first thoroughly research their audience.
To simplify the process, it is best to create a buyer persona. Here is how you can start.
Write down your product or solution. Even if this seems unnecessary, it is not. Document these details as you formulate your plan.
After stating what you sell, describe your features and benefits as thoroughly as you can. Include how your product or solution is different from your competitors.
Now, focus on your bread and butter. What is your essential product or solution? Write down everything about it, from pricing, service, to placement.
Other Considerations for Research
There may be dynamics that affect sales, such as seasonality. For instance, maybe Black Friday is a significant increase in sales. When there is an opportunity to capitalize on a specific time of the year, you will want to mark this in your budget.
If you have partners or vendors you rely on, you will want to list this in your document. These are the ways that your partners can bring more awareness to your brand and even easily click on your product or solution as an add-on to theirs. 
Also, consider what your competitors are selling and what their industry benchmarks are. You are likely looking to appeal to their customers and take away their market share. Think about how much potential there is to sway their customers and what channels you can use to easily communicate with them.
Unique Selling Proposition
The competition has business digital marketing objectives like you. Therefore, you want to develop a plan around what makes you different. This is your USP (unique selling proposition).
Mark down who your key market is and what you are selling or offering them. This will be a critical component of your USP. You will be able to increase sales when you go through these steps efficiently, and as they lead to the next part of your research.
Build Your Marketing Personas
Here, you get specific. You are describing many details about a target customer. This includes information like:
Age
Earnings
Education
Family composition
Fears
Hobbies
Gender
Lifestyle
Likes and dislikes
Location
Motivations
Purchasing habits
Through all this research, you want to establish the pain points for your target customer, too, ultimately.
Establish Campaign Goals
At this point, you know who you are selling to and how. Therefore, you can pinpoint the goals of your campaign and match them with an effective digital marketing plan. This makes it much easier to connect with your audience and convince them to do business with you.
To get the message right, you must decide if you are working toward lead generation, customer retention, brand awareness, etc. The aim of your campaign will also play a critical role after your run the campaign and review metrics. With your budget outlined, you can easily find the ROI of your efforts.
Elements for Your Digital Marketing Strategy
With your budget and audience in mind, it is time to select what content you want to launch. All options are excellent; however, you must consider the personas and how they prefer to be reached. This will help your digital marketing strategy attain ultimate results.
Here are elements you can include in your campaigns:
Analytics
Automation
Content marketing (curated, created, etc.)
Coupons
Demand generation
Demos
Direct marketing with traditional printed media (billboards, magazines, flyers, etc.)
Email marketing
Events
Free trials
SEO
Social media
PPC
Choose multiple avenues and have them work in conjunction with one another. This is the beauty of a sound strategy, how it all comes together at showtime!
We highly recommend including guest posts and link building as a part of your elements. Check out HARO Link Building Service for more details.
Creating Content
Okay, you made it this farit's time to get those creative juices flowing because now, you are ready to create content. Of course, if it fits your budget, this could be a component you outsource to professional freelance writers and agencies. This will free up your time to monitor KPIs and focus on perfecting your strategy.
You can select some elements to create on your own and outsource others. If you include video or design with your content, these are all things you could get help from contractors and vendors.
Promotion and Execution
Once you draft the content and all parties that need to sign off, give you the green light and time to start the promotion. For optimal results, you need flawless execution. This can be challenging because that are many fine details to consider.
You must pay attention when a prospect engages in your sales funnel through any of your content elements. Do not focus solely on the ones who complete a sale right away. If they were interested but didn't buy, they must be placed in a nurturing bucket.
Not every channel will be suitable for your audience. Therefore, it is crucial to understand which ones work and which don't and focus your time and budget on the channels that perform well.
Analyze the Digital Marketing Campaign
The only way to achieve a high ROI is if you have analysis built-in alongside your campaign. This is because you need access to metrics to find what is working. Often, the best way to lift results is by testing.
You can run slightly different campaigns simultaneously and compare the data. The ones that perform the best should keep running and get more budget. Also, you can tweak your content as you learn how your audience responds to it and why.
How to Measure a Digital Marketing Campaign
Google Analytics is a suitable tool for tracking the number of visitors to an organic website. It can also tell you how long a visitor is on your page.
When sending emails, you must consider a marketing automation tool. There are many to choose from.
Social media profiles have some analytics they can give you. This will allow you to see how much activity you had for the week. There are paid tools that can provide you with social analytics too.
Ensure you get enough detailed information, no matter which tools you use to track success. You will want to gather with your team and make decisions about going forward. Therefore, it is essential to have a clear picture of how things are going.
Also Read: Digital Advancements In The Food Industry
Deliver the Ultimate Results
A sound digital marketing campaign has many steps. If you miss one, you will miss out on sales, because you won't be able to achieve the highest ROI. Take your time, stay on the path, and this will be the greatest year for sales yet!
We post tons of brilliant business ideas, just like you just read in this article. If you want to climb to new heights in your market this year, do not leave. Keep clicking on the best business advice you can find!