A pediatrician is a children's doctor who checks patients who are between zero to eighteen. When a child is a newborn, there are weekly visits to the consulting pediatrician who checks their weight and changes in body structure.
They also discuss their general well-being with the parents, give the requisite shots, and refer them to the concerned specialist if there is anything amiss about the overall health of the baby.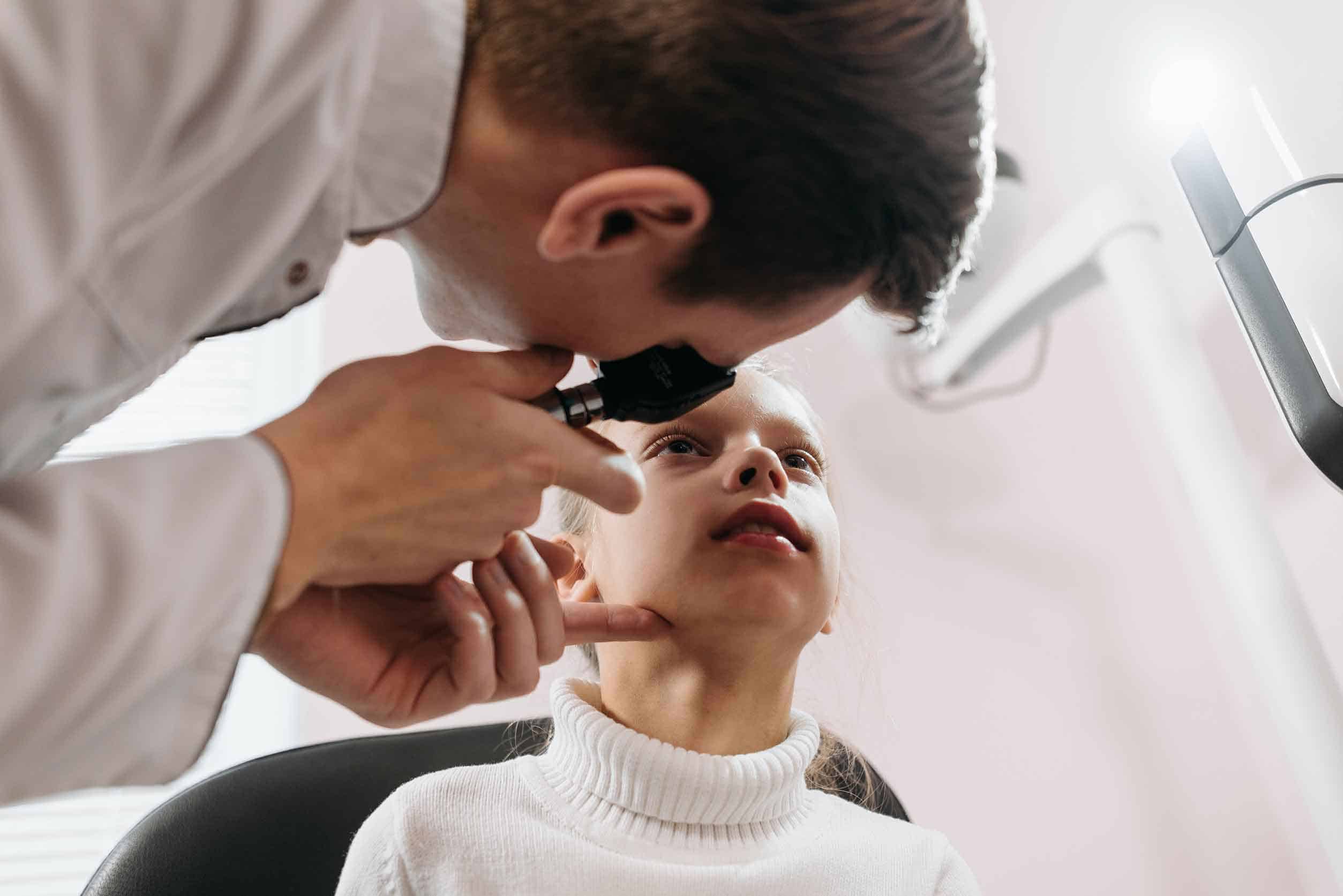 Studying to be a pediatrician can be a breeze by signing up for a Pediatrics Course from Lecturio. 
Why do children need special attention?
Children in their formative years are developing their bones and immunity through active games and sports. They ignore eating healthy meals and prefer fast food. Their immune systems are sensitive in comparison to adults and they tend to fall sick often. 
Regular visits to a pediatrician will log the changes in growth and development. A pediatrician helps parents understand how to manage diseases and advises their young patients in preventive healthcare practices.
For instance, children learn the importance of eating right for stronger bones and muscles and washing hands regularly after coming in from outdoors, through a pediatrician's pep talk. 
A pediatrician is essential to manage the physical, emotional, and social health of a child from birth to their adulthood when they turn eighteen. Children tend to go through a lot of emotional turmoil when they hit puberty. They have other baggage like peer pressure to handle which impacts their studies and overall general health. 
A pediatrician is trained to understand children's perspectives and yet provide an apt solution for their well-being. A regular visit to a pediatrician helps complete the annual shots schedule for children. Any disease is detected at an early stage and followed up with a doctor who specializes in the ailment.
For instance, if a child is found to have trouble breathing normally, a pediatrician will refer the case to a children's pulmonologist. 
Also Read: How Covid Continues to Change Business Travel?
Five steps to becoming a pediatricians 
Anyone desirous of becoming a doctor mentally prepares for the challenges ahead from the senior year of high school. After this stage, five different steps have to be crossed to be essentially a doctor with any specialization including pediatrics. Let's check the different stages that one needs to cross to be a pediatrician:
Anyone desirous of applying to a med school program has to complete a bachelor's program in science. Subjects such as biology and microbiology are often chosen as the base credits during this phase. If your goal is set to be a pediatrician, then a course related to children such as child psychology is recommended. 
An applicant to med schools has to clear the MCAT entrance test and follow their application with recommendation letters from their professors. Establishing a good relationship with instructors and academic counselors of the college is imperative in a student's life. 
After completing a STEM-related bachelor program and clearing the MCAT, a student enrolls in a four-year med school program. During the med schools students start preparing for their USMLE exams. It is advisable to give Step 1 of this exam first as the concepts of science are still fresh in the memory and can be in the second year of med school. 
Step 2 involves questions based on clinical experience and it is advisable to take this exam as one progresses to their clinical rotations. After clearing the final Step 3 of the licensure exam and med school program, a student is eligible to apply for their residency to specialize in their elected area of expertise. 
Getting into a residency program depends on the score in USMLE, individual performance at med school, and the recommendation of the professors who have taught you. Future doctors clear a three-year residency program. During the second and third years, one can opt for a subspecialty, in case they want to. 
A good residency program in a hospital setting can help one gain experience that will be enriching and fulfilling in terms of future years of career. This is the phase where a doctor's skills are fine-chiseled. 
It is necessary to clear the licensure requirements of the USMLE exam to practice across all states of the country for every doctor. The exam is given in three different steps and is a crucial exam to clear. Students preparing for the exam can use online courses provided by MedTech platforms offering comprehensive preparatory aids with immersive videos and 3D animated simulations that enable grasping the concepts.
Practice exams conducted by NBME help in self-assessment and are recommended before applying for the actual exam. 
Every specialization has a community that is striving to help the profession by conducting awareness seminars and helping one maintain continuing education unit requirements. The American Board of Pediatrics is one such association for pediatricians that offers certification programs.
One can take up extra certifications through this platform in adolescent medicines, child developmental pediatrics, pediatric pulmonology, and cardiology.  
How do face challenges faced by pediatricians?
Children are young adults and need to be treated like one. They have the same rights to privacy of sensitive data as their adult counterparts. Their emotional trauma often is unexpressed and is dealt with long spells of silence. These stages can leave unattended growing pains if not detected by a child specialist.
Pediatricians meet their daily challenges by preparing themselves to deal in the following manner:
Expect the worst and prepare in totality

Keep reading journals to keep oneself abreast with medical developments in childcare

Effective communication with patients and family members to diagnose properly

Offering emotional counseling for stressed parents to cope with situations

Discussing with fellow pediatricians and sharing best practices

Taking out time to relax and recharge
Also Read: Supporting Your Child When They are Struggling with Their Mental Health
Conclusion:
With the rise in child mortality rates, the need for competent pediatricians and related subspecialists is increasing. It is advisable to take up this profession if you have the passion for working with a tiny but important patient pool of the world.