Imagine you're a homeowner eyeing the next chapter in your life. You may have plans to grow your family and need more space. Or retirement is on the horizon, and you're considering downsizing. You might be considering new job opportunities that require relocating. These reasons may make you want to consider selling your property. 
Whatever the reason, you know your home—the place you've invested time, money, and countless memories into—will play a crucial role in what comes next.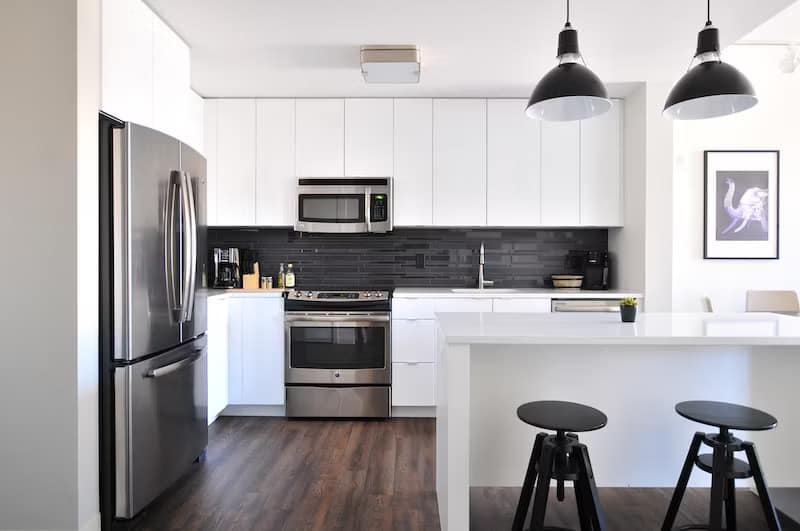 Home Improvements That Increase Property Value
When it comes to increasing the value of your home, not all upgrades will give you the same value. Some improvements offer a higher return on investment (ROI) than others. Here are some of them:
1. Kitchen Renovation
The kitchen is often considered the heart of the home. For some, it's where they will spend most of their time.  That's why potential buyers will pay a premium for a well-designed, modern kitchen. 
What kitchen upgrades work? Adding granite countertops is one. Their natural look can complement various kitchen styles, so you don't have to worry much about your theme. The investment in granite countertops is often recouped through increased home value and buyer interest.
Outdated cabinets can be a significant drawback in a kitchen. Replacing old cabinets refreshes the look and offers improved functionality with better storage solutions. Soft-close drawers, pull-out shelves, and built-in spice racks are features that modern homeowners appreciate. Choosing high-quality materials and finishes can make your kitchen stand out and attract higher offers. When doing it yourself, use a construction material calculator to understand the quantity you need.
Also Read: Preparing Your Home For Solar Panel Installation
2. Bathroom Remodeling
Many think that a bathroom is not a worthy upgrade. We beg to disagree. True, it's one of the smaller rooms in your home. But remember, they are high on the priority list of home buyers. If you want to tip the scales in your favor, improving your bathroom is a must. 
Outdated or worn-out fixtures can make even the cleanest bathroom look neglected. Replacing faucets, showerheads, and even towel racks with modern designs can instantly uplift the space. Opt for fixtures that not only look good but also offer water-saving features. 
3. Deck or Patio Addition
The allure of outdoor living should also be considered. Think about it: People often crave the outdoors—they find more ways to enjoy fresh air. But not all have the luxury of going out. Some want to enjoy their surroundings without leaving their home. 
A deck or patio effectively serves as an extension of your indoor living area. It provides additional space for dining, entertaining, or relaxing. This added square footage can tick off the boxes for homebuyers.
4. Landscaping Improvements
Curb appeal matters. Well-maintained gardens, new trees, and outdoor lighting can dramatically leave a lasting impression. Landscaping improvements can be relatively inexpensive but offer a high return in terms of property value. Add a rain garden or fencing to make your outdoor space more inviting. 
5. Energy-efficiency Features
Many homeowners now prioritize having an energy-efficient home. Install solar panels, energy-efficient windows, or a smart thermostat. Even if you don't have plans to sell your home, these additions can help reduce utility bills. 
Also Read: Artistry Meets Engineering: A Close Look at Engineered Hardwood Installation
Key Takeaways
Upgrades don't have to always be major for you to gain a good ROI. Sometimes, a simple update is enough to boost your property value. Whether you plan to sell or stay, these improvements are a win-win.
Investing in these five areas can significantly increase your home's value:
Modernize your kitchen to make it the heart of the home.
Update fixtures and tiles for a cleaner, more functional space.
Extend your living space outdoors for better ROI.
Boost curb appeal with well-maintained gardens and lighting.
Make your home more sustainable and attractive to buyers.