One of the exciting things about having a new baby is building a wardrobe for your bundle of joy. If you are a parent for the first time, you may not know what to look for when buying baby clothes. Quality baby girl clothes or the perfect little boy outfits can be hard to find. Best Baby Clothes for New Parents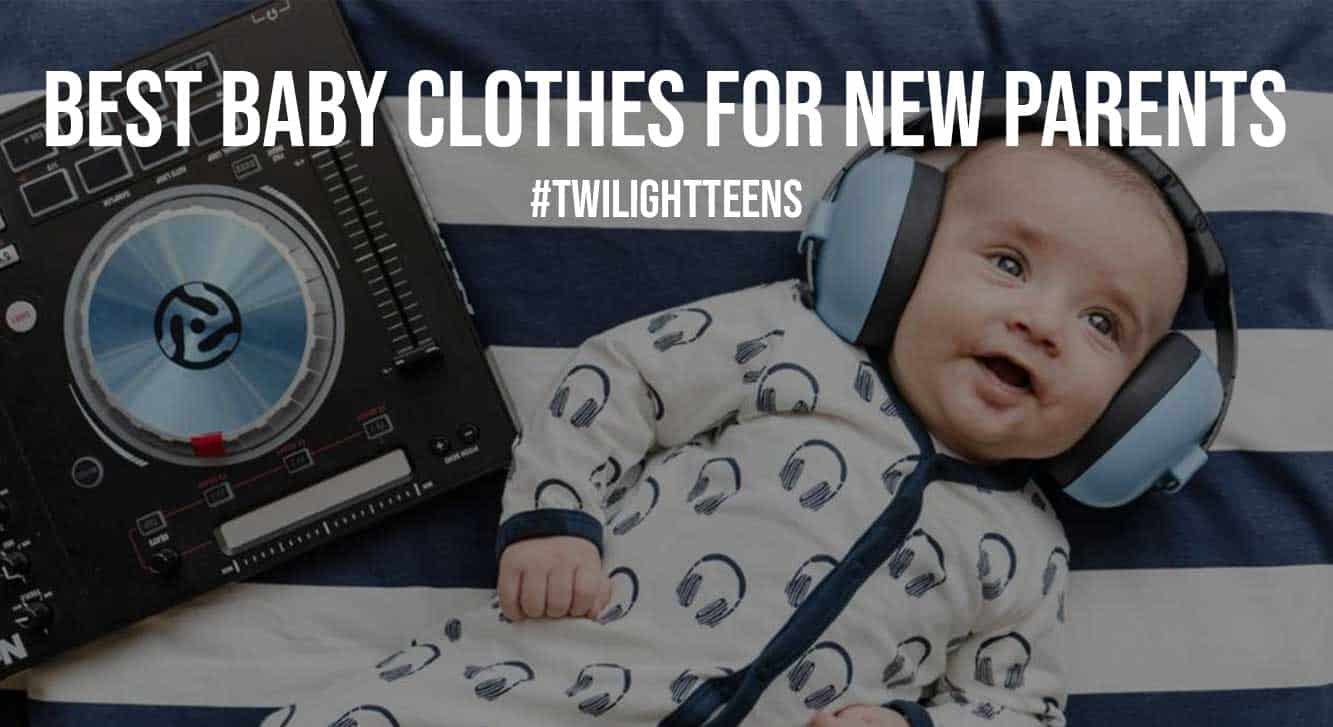 Let's take a look at clothing essentials for bringing your baby home. 
Think About These First!
Before you start buying clothes, there are a few things to think about. 
Sizing
Your newborn baby is so little, but they won't stay that way for long. When shopping for clothing or planning a registry, make sure to include outfits from a range of sizes. Your baby will grow quickly, and it's nice to have their next size already in the closet.
Make sure to plan your baby's clothing choices with the season. Winter babies should plan for warmer clothes in smaller sizes and summery choices as they grow the next year. The opposite is true for summer babies. 
Also Read: 3 Best Bassinets for Twins
Practicality
Think about how easy or difficult it will be to dress your baby in the clothes you've chosen. Babies are wiggly little creatures, and you might be learning to dress another person for the first time. Choose clothing that is easy to get in and out of. Look for fasteners like snaps, zippers, and velcro to make it easier on you.
Weather
Another thing to consider is the weather and ambient temperature. Make sure your baby has light clothing for hot days, and some warm layers and booties for chilly walks. Keeping them protected from the sun with hats or bonnets is important too. 
Safety
You never want your baby to be put at risk because of clothing choices. Make sure that your baby's clothes are safe to wear. Check for loose or removable embellishments, like bows and buttons. Even loose strings can be dangerous for babies, so it's important to look over each item carefully. 
Kinds of Clothing You Will Need
Take-Home Outfit
The day you bring your baby home from the hospital is a big day. Planning a take-home outfit is not necessary, but it's a great photo opportunity for your baby's first trip home. Plan a special outfit to share the exciting news with your friends and family. 
Rompers & Bodysuits
Your baby will probably spend a lot of time in rompers and bodysuits. You might also see them referred to as onesies. These are one-piece articles of clothing that are easy to change in and out of. Rompers make a great base layer for cold weather and are comfortable enough to wear all the time.
Pajamas
There are so many cute and functional choices for pajamas. Babies can't sleep with blankets to reduce the risk of SIDS, so having a cozy pajama set (or two) that covers their feet is important. You could also swaddle them with a large blanket to keep them secure and warm.
Headbands, Bonnets & Hats
Head coverings are not only cute accessories, they're important for keeping your baby safe from the sun and cold. Choose a wide-brimmed hat for sunny days, and a stylish knit hat for cold weather.
Hats can be the perfect accessory to top off an outfit, and some even have adjustable sizes to extend the use of your hat as your baby grows. 
Also Read: 8 Useful Online Learning Tips for Teens and Their Parents
Where can I find quality baby girl clothes?
There are endless options when shopping for baby clothes. Online shopping is a great choice for finding couture or special styles. You can find the perfect outfit for daily wear, family photos, playtime, and even more.