Relocating your home or business is an exciting venture, full of fresh opportunities and novel experiences. Yet, sometimes, a sour note can disrupt this harmonious process, resulting in antisocial behavior such as loitering, noise disturbances, or vandalism.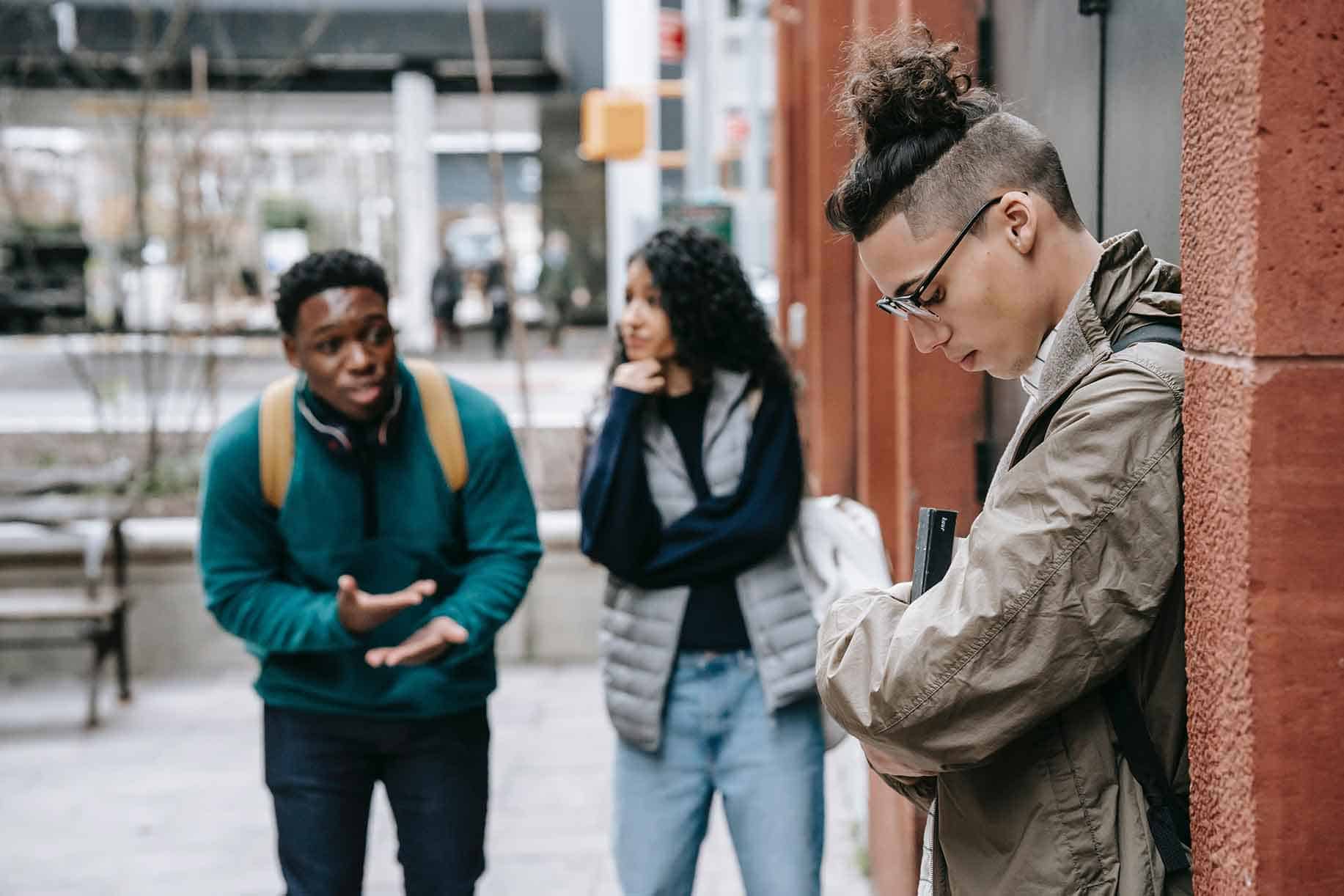 What steps can you take to safeguard your new location? How do you confidently assert your boundaries while fostering a harmonious relationship with the community?
Understanding Antisocial Behavior
Before confronting the challenge head-on, grasping the concept of antisocial behavior is critical. This term refers to actions that lack consideration for others and cause damage to society or the environment. They could range from vandalism and graffiti to persistent noise disturbances, intimidation, or criminal damage.
Tackling these problems requires a blend of empathy, diplomacy, and assertiveness.
The traditional approach involves direct confrontation, law enforcement engagement, or local community interventions. However, these methods can sometimes exacerbate tensions rather than resolve them. 
Also Read: 100+ WhatsApp Status Lonely Alone To Share Now
The Sound of Deterrence: High-Frequency Alarms
An emerging technological solution gaining traction among homeowners and businesses is using high-frequency alarms, such as the Mosquito Anti-Loitering Alarm. The mosquito noise machine emits an ultra, high-pitched noise that can primarily be heard by individuals under the age of 25 if set at 17 KHz.
This unique feature is possible due to the natural progression of hearing loss in adults, where the ability to perceive higher frequencies diminishes first.
However, while this technology provides a potential respite from antisocial behavior, it's essential to understand that its usage is not without controversy. Critics argue that it targets all young people, not just those engaged in disruptive actions, and could be seen as discriminatory. Therefore, balancing the need for peace and quiet with a fair and ethical approach is vital.
Applying Assertiveness to Set Boundaries
Assertiveness plays a significant role in setting clear boundaries and deterring antisocial behavior. It's about standing your ground, communicating your needs effectively, and being fearless in addressing the issue. Here's how to cultivate assertiveness:
Define Your Boundaries: Determine acceptable behavior in your property's vicinity. Knowing your tolerances will guide your responses to situations.

Clear Communication: Express your concerns openly yet respectfully with the parties involved without resorting to aggression or passivity.

Consistency is Key: Consistently reinforce your boundaries. Intermittent enforcement might send mixed signals and reduce the effectiveness of your approach.

Seek Community Support: Involve your local community or neighborhood in your efforts. Collective action can have a significant impact on curbing antisocial behaviors.
Striking a Balance: Technology and Respect
Embracing high-frequency sound deterrents as a solution to antisocial behavior should be a measured decision, balancing technological efficiency and respect for young people in the community. Remember, not all young people are engaged in disruptive behavior. Targeting a demographic based on age alone could fuel resentment and other antisocial behavior.
The Ethical Implications of High-Frequency Alarms
While the mosquito noise machine has provided a novel approach to deter antisocial behavior, it's essential to consider the ethical implications of using such a device. Despite being a non-violent method of deterrence, critics argue it's a blanket strategy targeting all under-25s indiscriminately.
This perception could lead to age discrimination and stigmatization of young people, further straining the relationship between different age groups within a community.
To employ this technology ethically, consider its use as a last resort only after traditional methods of engagement and dialogue have failed. Additionally, ensure the device is used responsibly and temporarily to deter specific instances of antisocial behavior rather than as a permanent fixture.
The Power of Community Engagement
Community engagement is another essential strategy in addressing antisocial behavior. By fostering a sense of unity and shared responsibility within the community, individuals are more likely to respect the agreed-upon norms and behaviors.
Encourage forming community groups and arrange regular meetings to discuss issues, provide updates, and work together on solutions. Introducing mentoring schemes where older community members guide younger ones can help to bridge generational gaps and foster mutual respect.
It's also essential to involve young people in these discussions, as this can help them understand the impact of their actions, empower them to make positive changes and offer solutions that adults might not have considered.
The Future of Assertiveness and Boundaries
The way we assert our boundaries is evolving with advancements in technology. Devices like the mosquito noise machine offer unique, non-violent ways of addressing antisocial behavior. However, they must be used responsibly, ethically, and with traditional methods such as clear communication, community engagement, and legal considerations.
By doing so, individuals and businesses moving to new locations can better integrate into their communities, ensuring their new surroundings remain peaceful, respectful, and welcoming.
Also Read: 20 Tips to Stay Healthy While Traveling: Your Ultimate Guide
Conclusion
In conclusion, setting boundaries against antisocial behavior involves a mixture of assertiveness, technological innovation, community involvement, and ethical considerations. By balancing these elements, relocating homeowners and businesses can better protect their interests, create a safer environment, and contribute positively to their new communities.
The use of technology like the mosquito noise machine, while innovative, should always be secondary to building relationships and fostering mutual respect within the community. After all, a harmonious society is achieved not by excluding some of its members but by engaging all in maintaining peace and care for one another.