Teenagers! The word itself can evoke an array of emotions among parents and guardians—pride, bewilderment, nostalgia, and sometimes, outright exasperation. But here's the thing: We've all been there, teetering on the edge of adulthood, pulsing with the urge to break free while still clinging to the safety net of childhood.
With its tumultuous energy, this age can be a roller coaster for teenagers and those who care for them. An undercurrent of vulnerabilities lies between the sudden mood swings, the impassioned debates, the desire for independence, and the occasional brush with rebellion. During these formative years, many teens are introduced to life's myriad temptations. As guardians—whether you're a mom, dad, or any protective figure—it's our task to guide without smothering, to support without enabling, and to set boundaries while respecting their growing autonomy. Dive in with us as we explore today's teens' nuanced challenges and how we can best support them on their journey.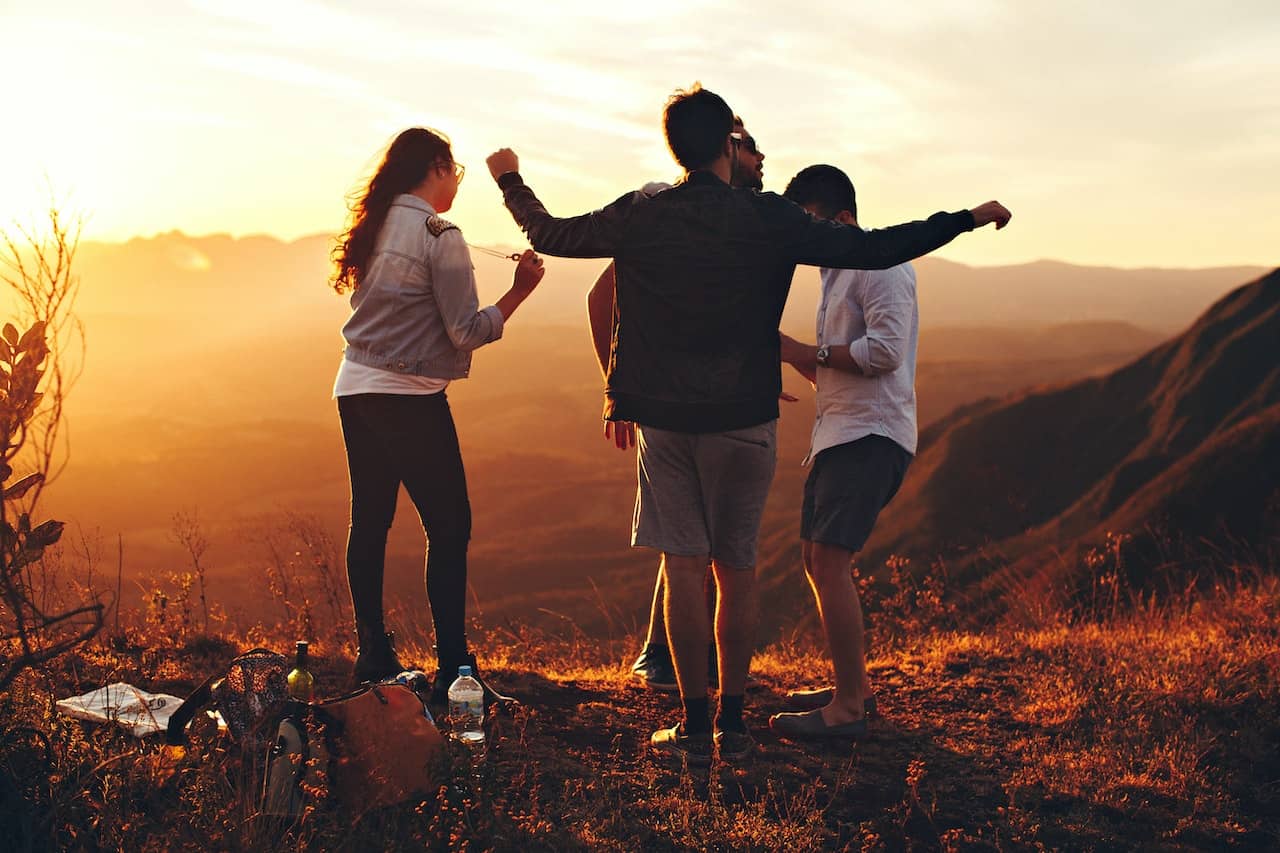 Establishing a Healthy Foundation
For many guardians, the teen years can feel like uncharted territory. But like any journey, it's best embarked upon with preparation. Tips to stay healthy is a phrase we've heard time and again. But what does it really mean? It's about setting a foundation of physical, emotional, and mental well-being early on. Instead of reactionary measures when problems arise, being proactive from the get-go helps. It's like ensuring your teen's backpack is equipped with essential tools before they head out on their hike through adolescence. Talk about nutrition, ensure they're involved in physical activities that they love, and most importantly, foster an environment where emotions aren't suppressed but understood and expressed.
Also Read: 8 Useful Online Learning Tips for Teens and Their Parents
Building Resilience and Grit
Life isn't a sanitized version of our best moments. It's messy, unpredictable, and challenging. Instilling resilience in your teen ensures that failures do not easily dishearten them. It's about teaching them that setbacks are setups for a greater comeback. Encourage them to take risks (within reason), to embrace mistakes as learning opportunities, and to persist even when the going gets tough.
Cultivating Empathy and Understanding
In a world increasingly polarized, teaching our teens to be empathetic and understanding is paramount. Encourage them to listen actively—to respond and truly understand. Expose them to diverse perspectives and cultures. Allow them to see the world through another's lens. This not only broadens their worldview but also instills tolerance and compassion.
Navigating the World of Addictions
This isn't just about the oft-mentioned substance abuse; today's teens face a plethora of addictive temptations. The pitfalls are many, from the digital realms of social media and gaming to peer pressure luring them into trying substances. While drugs and alcohol remain pertinent concerns, we can't overlook new-age addictions either. The constant dopamine hits from likes, shares, and retweets or the thrill of a video game victory can be just as ensnaring. But forewarned is forearmed. Stay informed about emerging trends, foster open dialogues, and don't hesitate to seek help when the situation demands. For those teens already on a slippery slope, remember intervention is vital. It might be beneficial to find the right sober companion who understands the challenges and offers guidance without judgment.
The Significance of Real-world Experiences
Getting teens to engage in real-world experiences can be a game-changer in this digital age. Encourage hobbies that don't involve screens. Maybe it's pottery, maybe carpentry, or even amateur astronomy. These experiences ground them, offering tangible skills and an appreciation for the tactile world.
The Power of Authentic Communication 
Drop the sermon; opt for dialogue. Teens switch off when they feel they're being lectured. Instead, converse. Share stories from your teenage years, the good, the bad, and the embarrassing. The barriers crumble when they realize that you, too, have trodden the same path, albeit in different shoes.
Recognizing Their Individuality
Your teen is not a mini-version of you. They have their aspirations, dreams, and challenges. Recognizing and respecting their individuality means understanding they'll have their unique path. While guidance is essential, letting them carve out their niche is equally crucial.
Also Read: Is it Time to Seek Professional Help for Your Teenager's Issues? Empowering Steps for Parents
Steering our teens through life's maze is no mean feat. It requires patience, understanding, resilience, and above all, love. While the journey might be fraught with challenges, it's also interspersed with moments of pure joy and pride. By providing them with the right tools and mindset, we're not just preparing them for the world; we're preparing the world for them—a generation that's empathetic, resilient, and ready to make their mark.