We are one month behind the following year, 2022, but we couldn't let go of the aesthetics of the '90s. Vintage photography is currently trending. It is a type of photography in which photographers take pictures using films from different eras, giving photos an old theme. 
Vintage photography allows photographers to capture different looks, including Lomograph. Lomography is images that are captured spontaneously without focusing on tiny details.
When taking photographs, camera filter has become increasingly popular. Many filters are available for professional use to set the hue and glare in the final image. We can discover camera filters in a variety of colors and patterns. Professional photographers tend to employ the most basic photo filter to get the best out of the photo they want to take.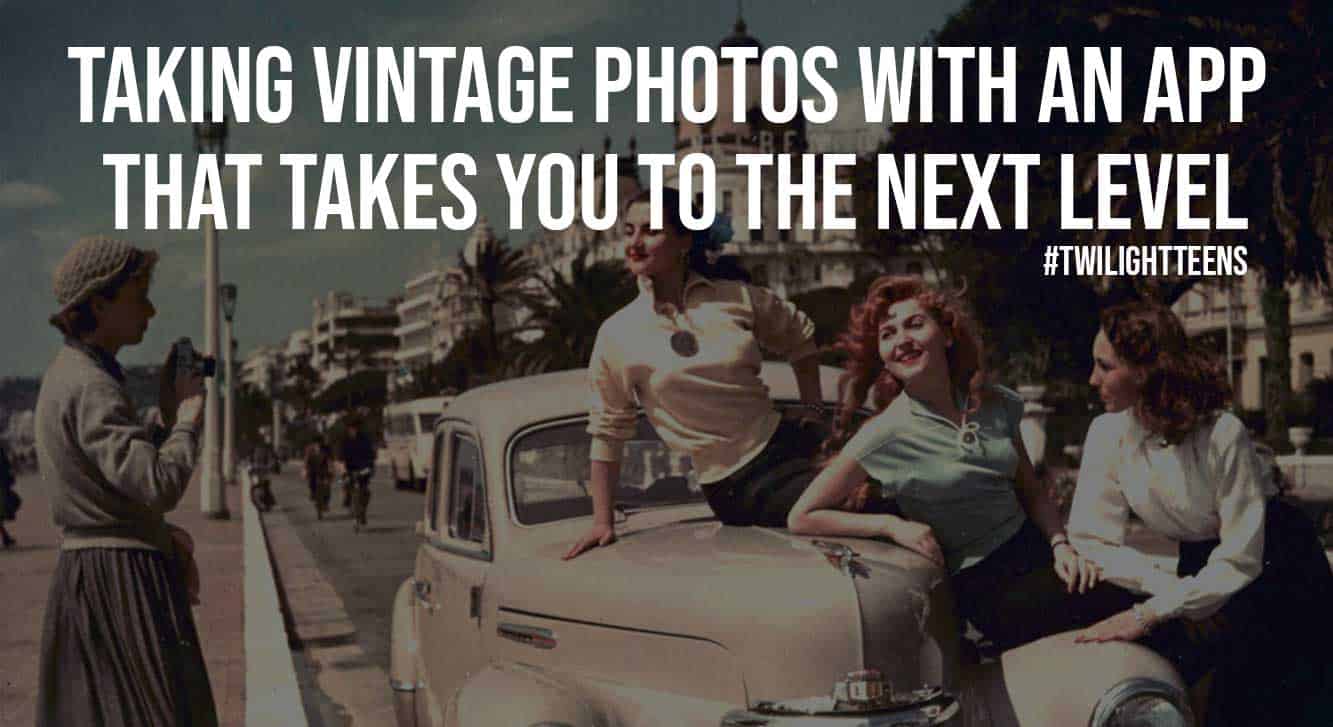 Numerous smartphone apps allow you to take vintage-style images from the 1990s. Because you may not have the time to try them all, we've limited it down to a list of the best apps that you should try out.
Camera for Instagram filters & effects: IG filters
You can take your webcam to the next level with a virtual online camera app through app. It has 20 different camera filters and washes. From photo filters to camera effects, you will find everything in this app.
The lomograph app works offline, and no login is required. So what are you waiting for? Take your next piece, vintage, or duck face selfie with this app.
Also Read: Instagram Story Ideas to Connect With Your Audience
If you don't want to mess around due to custom editing, you can find dozens of Instagram filters through one click only. Our current favorite is Breeze by Carmushka for a Muted, Moody Aesthetic.
The filter softly levels out the contrast and mutes your photo's exposure, making it the ideal low-key filter for landscape shots.
Slumber is another Instagram filter. This filter gives your shot a dreamy, desaturated 1970s vibe. Slumber is excellent for selfies and street scenes, but you can also create exciting landscapes, still life photographs, and even food.
It takes a few seconds for a photo to "develop" after you take it. After it's finished, you can discover it in the in-app gallery, complete with a vintage filter, light leak, and date stamp.
The phone camera display will not extend to a full screen until your eye is close enough to the viewfinder, which is a cool feature. This app provides the impression that you're shooting with a disposable camera.
Nomo offers a variety of film cameras for users to pick from, depending on their tastes. Some of them require actual money to purchase in-app, but the two free cameras are pretty impressive.
Nomo offers a variety of film cameras for users to pick from, depending on their tastes. Some of them require actual money to purchase in-app, but the two free cameras are pretty impressive.
One of them makes photographs that look like they were taken using a Polaroid camera. You must wait for the shot to develop after taking it. Shaking your phone, as you would with an actual Polaroid photo, speeds up the process.
Nomo also offers a double exposure feature, which allows you to capture two photos and overlap them. Both the Apple Store and Google Play have versions of this app.
This software is free and includes four different film styles. Users can purchase a total of 20 additional filters. The camera interface has a knob that users can turn and adjust the focus via the screen, which is a unique feature of this software.
This app is currently available on the apple store only.
Snapseed, which Google owns, is a free photo editing app that competes with Photoshop and Lightroom in professional editing capabilities and premium functionality.
Healing Brush, HDR, and the ability to edit RAW photographs are just a few of its best features. Another notable feature is the option to save custom presets, effectively allowing you to create your filter.
This means Snapseed users may fine-tune their photographs to their taste, save the changes as a filter, and apply them to other images later. For those looking for something quicker, it includes 29 filters and various editing tools for fine-tuning photographs, adding text, enhancing faces, and double-exposure.
Bright and playful filters characterize the prequel's visual style. Using the app's assortment of templates and 800+ effects, create fascinating edits on your images and videos.
Custom text in the style of film subtitles and 30+ custom typefaces can be added to videos, cropped, sped up, or shortened. You can also use the Adjustment tool to personalize your material.
It allows users to alter and tune the content on a primary and complex level. Of course, you can throw in some stickers, animated gifs, and music for good measure.
Also Read: 21+ Photography Quotes Caption For Instagram To Share Now
CONCLUSION
These photo editing applications are just a fraction of the many available, but each adds something new to the mobile photo editing game! Try using all of them in one photo or movie if you want to get creative. What are some of your favorite smartphone photo editing apps?