In recent years, surveys have suggested that about one-third of those homeowners with garages don't use them for their cars. Unfortunately, a lot of people are unable to use their garages because they're filled with clutter.
If you fall into this category, you should remove as much clutter from your garage as you can. You should then start a home renovation project and get to work on renovating your garage so that you can utilize it again.
As part of the home remodeling process, you'll need to learn about your different garage flooring options. There will be many types of floor materials you can use when putting new floors into place in your garage.
Before starting your garage renovation and going through a new garage floor installation, you should familiarize yourself with your flooring options. It'll help you decide which one would work best for your home.
Here are the top flooring options for your garage renovation.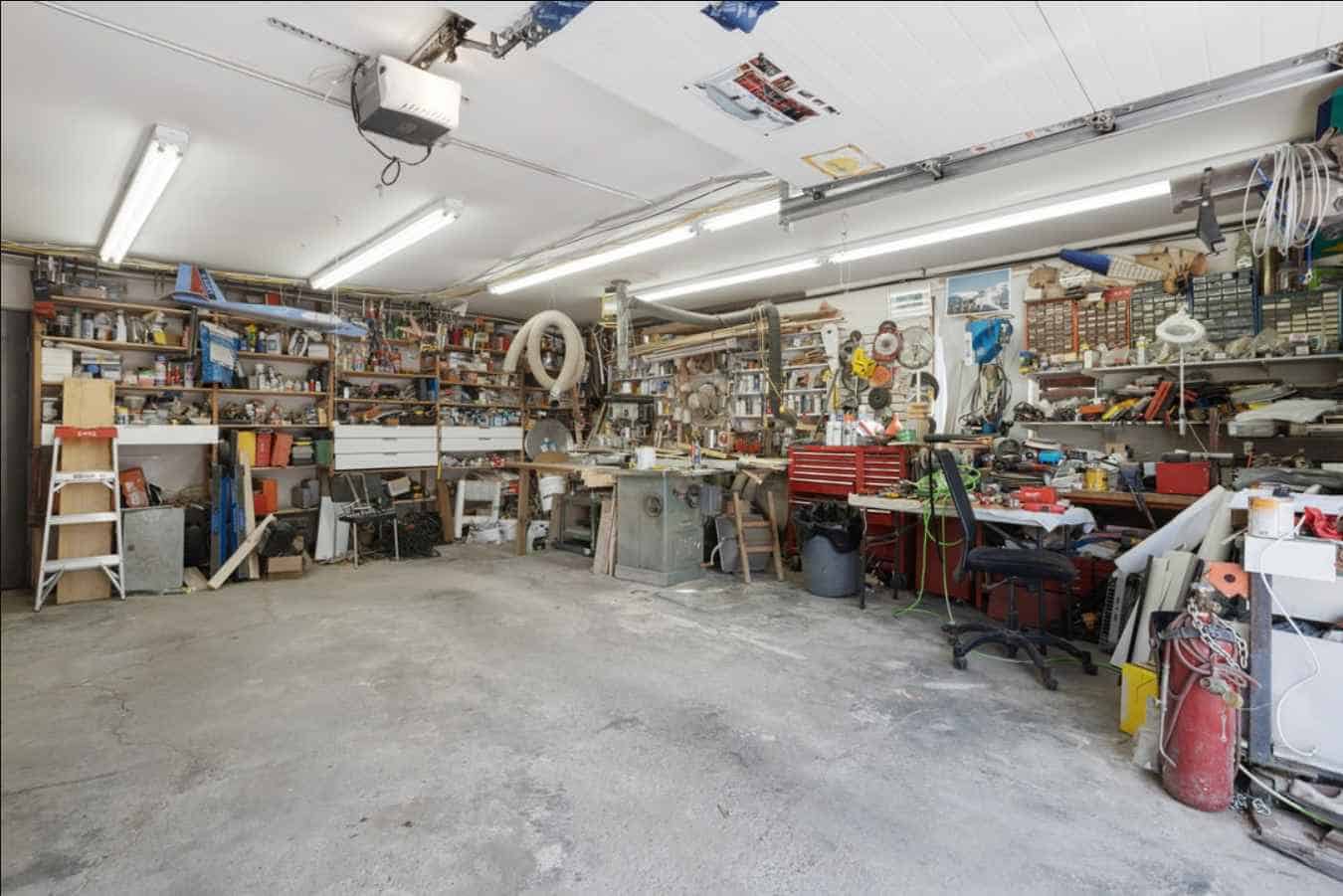 Concrete Garage Floor
If you don't have a big budget when renovating your garage, you might want to go ahead and leave your floor as is. More often than not, you're already going to have a plain concrete garage floor in place.
A garage floor like this will hold up well if all you plan to do is park your car in your garage. But it's going to get dirty fast, and it won't look all that nice when it does. It might also get stained by things like oil from your car.
With this in mind, you'll want to strongly consider going with one of the other flooring options listed here. One of them can make your garage floor look so much better overall.
Also Read: A Guide to Keep Your First Home Looking Brand New for Years
Epoxy Garage Floor
If you don't like the look of your plain concrete garage floor, you should know that you can stick a coating on it to change that. Epoxy garage floors have turned into very popular flooring options over the years.
You can put an epoxy coating over your existing concrete floor in a matter of just a day or two. You'll be able to make your garage floor coating almost any color you want, and you'll instantly make your garage floor more durable with this coating.
The only real downside to going with an epoxy garage floor is that it isn't going to hold up well if moisture comes into contact with it. It's something to think about if you know your garage floor with be exposed to moisture consistently.
Polyurea Garage Floor
While many homeowners opt to put epoxy coatings on their garage floors, you should know that you can also go with what's called a polyurea coating for it. It's become an even better option than epoxy over the last few years.
A polyurea coating is going to be significantly stronger than an epoxy one. It's also going to be 100% UV resistant, so you won't have to worry about the sun doing any damage to it. Additionally, it's stain resistant and comes in a variety of custom colors.
A company like Garage Force will be able to put a polyurea garage floor into place for you fast. Discover more about the Garage Force process to see how it works.
Rubber Tile Garage Floor
Is safety going to be a concern in your garage? Garage floors can be very hard and can do some real damage to anyone who falls on them.
If you want to prevent this from happening, you might want to choose to go with a rubber tile garage floor. You can purchase individual rubber tiles and lay them out on your garage floor before connecting them all together.
Those looking to give their garage floors a revamped look without breaking the bank might want to go in this direction. Rubber tile garage floors have turned into the go-to flooring options for many DIYers.
Vinyl Garage Floor
If you're going to be pulling your car in and out of your garage all the time, vinyl garage flooring might not be right for you. It's not going to hold up as well as other flooring options in a high-traffic garage.
But if you want to remodel a garage and turn it into a more livable space, this is where vinyl garage flooring will shine. It's going to make it look so much better overall and will be one of the most aesthetically pleasing garage flooring options.
Vinyl garage floors will be fairly easy to clean and maintain. But again, you aren't going to want to go with them if you're planning to park your car in your garage all the time.
Stone Garage Floor
Do you have a healthy budget to spend on a new garage floor? Then one of the other flooring options you may want to give thought to is a stone garage floor.
Graphite, flagstone, and sandstone are all types of stone that might work well in a garage space. You are, however, going to need to pay a pretty penny for a stone garage floor. You'll need to make sure it's in the budget for you before you even entertain the idea of heading down this particular path.
Also Read: A Homeowner's Guide to Tree Damage and Roof Repair
Which Garage Flooring Options Do You Like Best?
As you've seen, there are lots of different flooring options for those renovating their garages. Your job is going to be to decide how you'll use your garage in the future and pick out a flooring option accordingly.
You should also keep your budget in the back of your mind as you shop around for garage flooring options. It'll steer you in the direction of the new floors that you'll be able to afford.
Search for more useful home renovation tips in some of the other articles posted on our blog.