When it comes to furnishing your home, there are so many choices to make. But one of the most important decisions is what type of chairs you want in your bar or kitchen. 
There are various barstool chairs on the market, so it can be hard to decide which ones are right for you. We'll show you how to choose the perfect bar stools for your space in this post.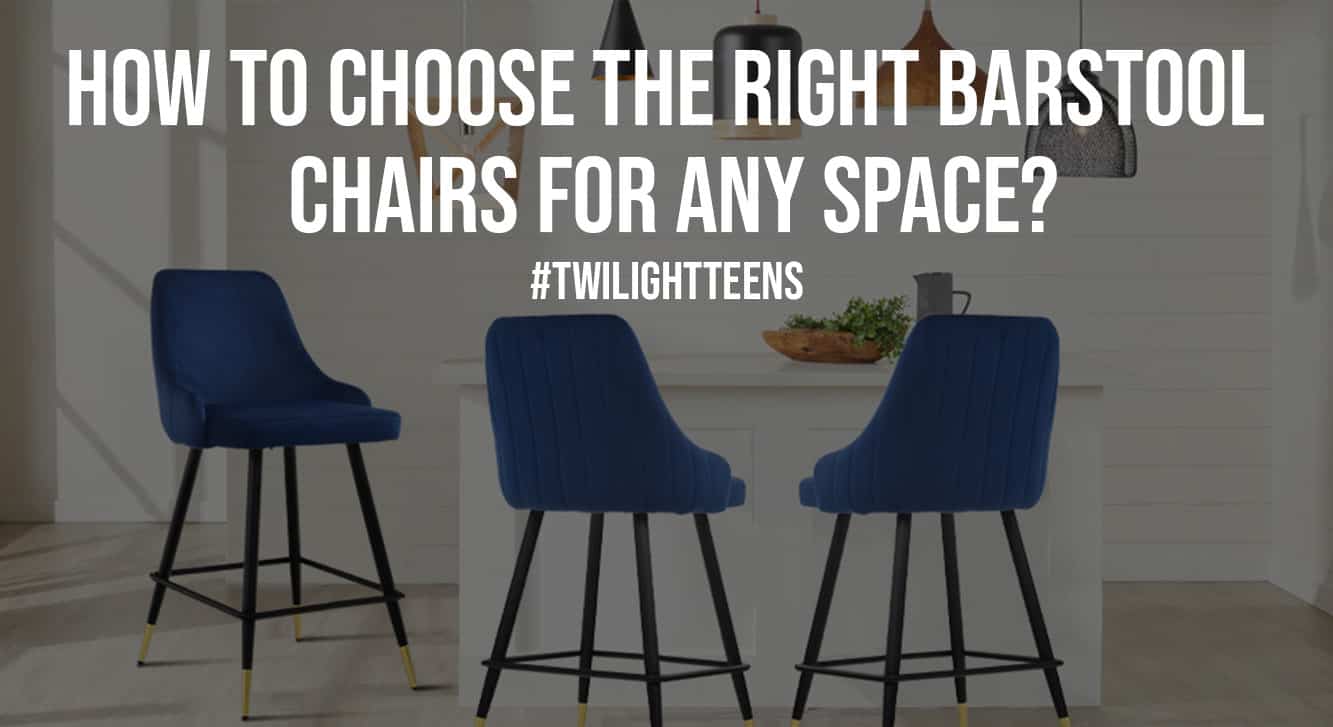 Read on to learn more!
How to Choose the Right Barstool Chairs for Any Space?
If you're looking for the perfect barstool chairs, consider these tips. 
Difference Between Counter Stools and Barstools 
For the most part, counter stools and barstools are the exact same thing. The only difference is that counter stools tend to be lower than barstools since counters are lower than bars. The standard counter stool height is around 24-29 inches tall. 
For a barstool, you're more likely to find yourself looking at options that are 30-36 inches tall. 
Also Read: 3 Best Bassinets for Twins
Finding the Right Barstool Height
To determine how tall your barstool should be, begin by measuring your bar or counter from the floor to just beneath the bar top. Measure twice to make sure your initial measurements are accurate!
Then, you can find the perfect height by subtracting 10 inches from the counter height. This accounts for the seat of the stool too.
Consider an Adjustable Stool
You never know who you might have sidling up to the bar (or your kitchen island). If you want to be able to accommodate both large and small guests consider getting an adjustable stool for the most versatility possible.
This will let you use an adjustable chair in multiple areas, too, since you can often transition the stool from counter to desk to table. 
Finding the Right Number
The next question is this – how many stools do you actually need? You don't want to add too many, since it will overcrowd the space, but you also don't want too few and leave the area looking sparse.
Your guests should be able to get into and out of their seats with ease. Make sure each stool is about 26 inches or so away from the next. 
Choosing the Right Style
Of course, your barstools should match the decor in the rest of your home. There are all kinds of modern stools out there you can choose from – but there are also rustic, backless, minimalist, and other styles you can pick, too. 
Feel free to mix and match if you want a more relaxed vibe – your barstools don't have to be all matchy-matchy.
Also Read: The Ultimate Guide to Look for a Rented Flat or House!
Pick the Best Barstool Chairs
It can be tough to determine what barstool chairs will work best for your space, but with the right information, you can make an informed decision. By taking into account the height of the counter or table, as well as the shape and size of the room, you can narrow down your options and find the perfect set of barstools for your needs. 
We hope this article has helped you figure out which type of chair is right for you and given you some ideas on how to style your space. Sidle up to the perfect barstool chairs today!