If you are someone who has always been absolutely obsessed with any animal you come across, be that your next-door neighbor's dog, your aunt's cat, or your cousin's teacher's snake, then it stands to reason that you might be looking to pursue a career involved with animals.
So, whether you are just finishing high school and are currently assessing your options for your future education at college or are coming to the end of your university degree and are looking for an animal-related job, you have definitely come to the right place.
Here to help you achieve that dream career as quickly as possible are the best five career pathways working with animals.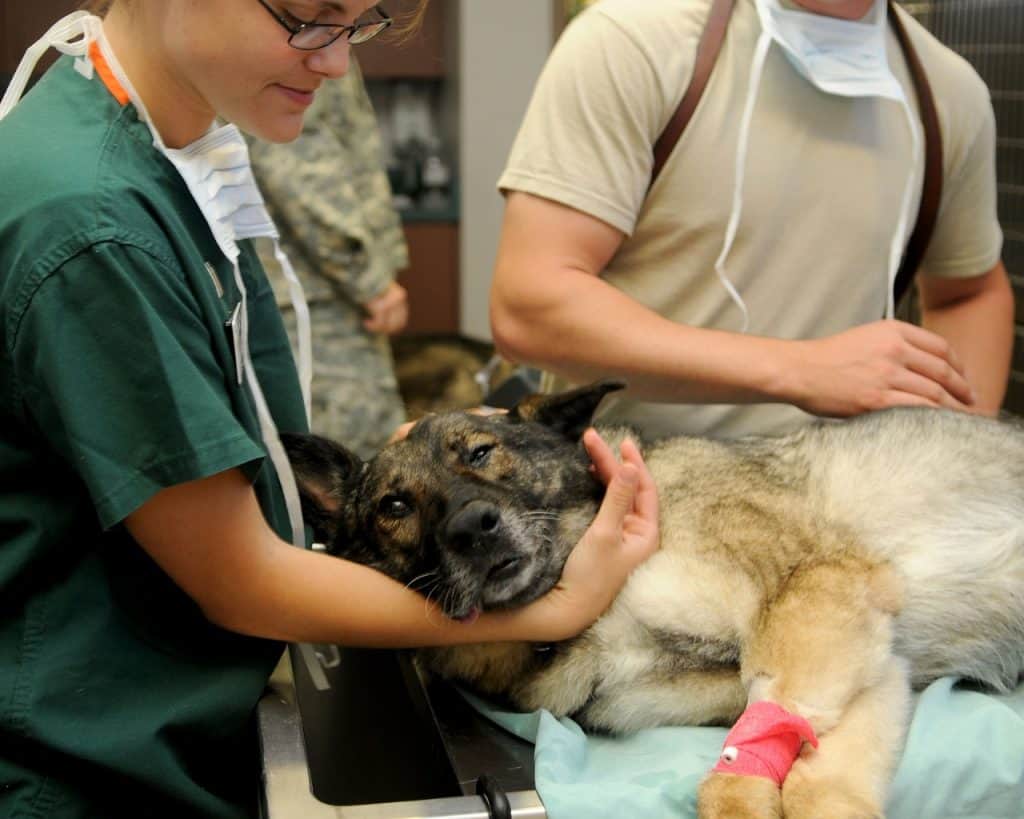 Zookeeper
The number of responsibilities associated with the job of zookeeper truly knows no bounds, and if you are looking for a practical, hands-on experience whereby the more you apply yourself, the more you will learn and grow, then training to work as a zookeeper is a fabulous option.
Additionally, although it will be looked upon favorably, it is by no means mandatory for applicants to have any kind of further education after their high school diploma, as all training will be undertaken at a zoo once you are successful in your application. 
Zookeepers are tasked with keeping updated and thorough records of animals' behavior, their eating and drinking patterns, and also their breeding cycles, while all the time monitoring each animal constantly for any sign of unhappiness, illness, or stress. Other key duties of a zookeeper include educating the public on the various animals, building and repairing enclosures, and assisting with national and international breeding programs. 
Also Read: How to Educate Yourself Online Effectively?
Veterinarian or Veterinarian Nurse
Perhaps the most widely recognized and indeed most widely respected of all professions within the field of working with animals is that of a veterinarian, and along with the impressively high salary comes around seven years of training and a lot of study. 
There are many different specialisms within the area of veterinary medicine, the more prominent of which are as follows:
Domestic animal veterinarian
Marine veterinarian
Military veterinarian 
Zoo veterinarian
Equine veterinarian
Each specialism within the field comes with its own rewards and, conversely, its own challenges. However, if you are interested in one day opening your own practice, it is necessary to first qualify as a domestic vet and then move on to working with renowned companies such as vetcelerator.com, which will expertly support you through this process. 
Perhaps one of the ambitious careers in terms of taking yourself away from your hometown and state is that of a wildlife conservationist, where you will be working to not only look after animals but also to conserve their natural worlds and habitats. 
Typically, a wildlife conservationist is tasked with looking after one particular area of land, for example, a forest, grassland, or an area of desert, and will need to make sure that not only are the plants thriving but the animals are too. 
In addition, it is also common for professional wildlife conservationists to hold regular talks in their local community both to children and adults and for them to teach other people how to be more environmentally friendly. 
If it is all things under the ocean that really get you excited, then an absolute dream job would undoubtedly be a marine mammal trainer. 
Even though you would probably be hard pushed to find many people who would not love the idea of training dolphins, for example, every single working day, it actually takes plenty of quite specific skillsets, personality traits, and physical requirements to become an animal trainer. 
Essentially, through your training, should you be lucky enough to be accepted onto a marine mammal training program, you will be taught the intricacies of positive reinforcement techniques, more formally known as operant conditioning, which is the primary way of communicating with the animals. 
To even be considered for a trainee marine mammal trainer position, you will need to demonstrate extreme levels of physical health, fitness, and aptitude, be happy to work through the night on regular occasions, and not have a day off for several weeks or more. 
Also Read: How to Combine Travel and Teaching?
Finally, for a career pathway that will involve being the only one out of a team of colleagues who works with animals while everyone else just works with people, you could also consider looking into joining the K9 unit of the police force. 
To become a police officer in the K9 unit, it is necessary to train as an officer first, although during this training, when it comes time to segway into a specific specialism, this is where your passion for working with animals will come into proverbial play.